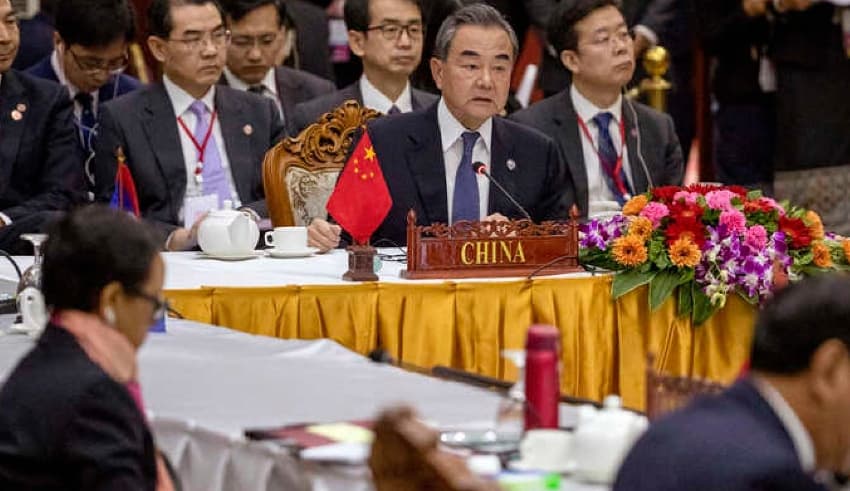 According to a former U.S. economic envoy to China, It's time for the United States to balance the influence in the region as China is emerging as a bigger threat to its relationship with the South East Asian countries.
Economist David Dollar studied the China's Belt and Road initiative as this maybe the main tool used by Beijing to spread influence by spending on infrastructure in more than 100 nations.
The U.S called the intiative as "debt-trap diplomacy", and counter it with its own "Indo-Pacific" spending program that will help nations fund its infrastructure projects.
"China peddles corrupt infrastructure deals in exchange for political influence," U.S. Secretary of State Mike Pompeo said
David Dollar said that US should team up with other liberal democracies such as Japan and Australia to offer Southeast Asian nations a foreign aid.
He also recommended US to provide technical advisers to members of the Association of Southeast Asian Nations as they can give guidance to manage the contracts of the infrastructure projects.
"While the U.S. initiative criticizes China's lending, it does not offer ASEAN countries much in the way of alternative financing as Western aid has declined and shifted away from infrastructure," said the report released last month, titled "China and the West Competing Over Infrastructure in Southeast Asia." He added.
U.S also need to strengthen its ties with International Monetary Fund and the World Bank as these two are the best placed organizations that will most likely approved funding to ASEAN countries.
Dollar said that U.S working with China can be an option too. These two countries can also work together and join its Asian Infrastructure Investment Bank. Cooperation between these two superpower is needed as ASEAN economies need fundings to combat the effects of Covid-19 pandemic