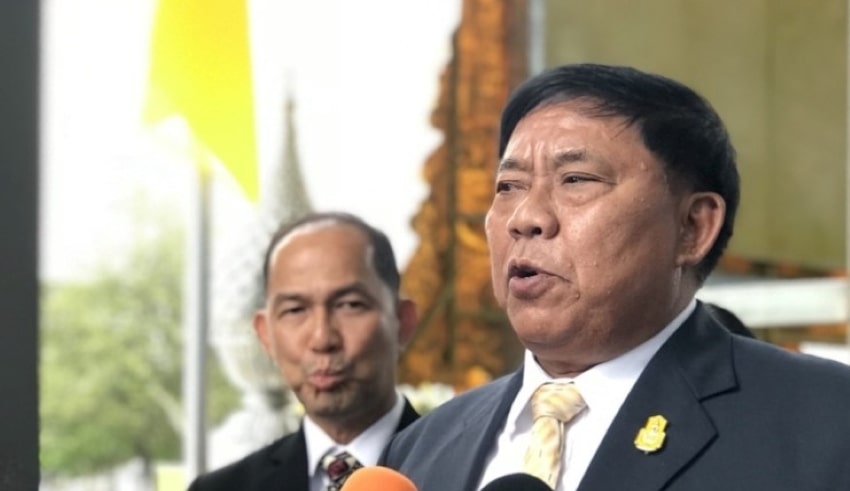 Last year, most Bangkokians are pleased with the success of Governor Aswin Kwanmuang's who is the Bangkok Metropolitan Administration and want him to remain on to address other persistent problems, including traffic congestion and substance addiction.
This year, the governor of bangkok has announced that he is ready for a gubernatorial election, but the polling date has not been scheduled. Recently, Pol Gen Aswin did not state explicitly whether he will run for capital leader in the race, saying he has not decided but is holding himself fit.
Looking back after the military regime removed MR Sukhumbhand Paribatra from the position, the former deputy police chief was promoted by the National Council for Peace and Order to be Bangkok Governor in 2016.
Morever, when asked if his son would run instead if he chose not to pursue another term, Aswin said clearly that too bad he is just 27 years old and may not fit the requirements. In view of this, Aswin's youngest son, Pol Captain Pongsakorn Kwanmuang, is a spokesperson for the Bangkok Metropolitan Administration. Former National Police Chief Pol General Jakthip Chaijinda is the other potential nominee for the position of governor. For this reason, Pol Gen Chakthip is also loyal to the administration, is also tipped to be a contender after his retirement last year.
For this reason, The government allowed last month's election to take place for chairmen and representatives of provincial administration organizations. Other local polls set to take place on March 21 will follow. At least two other candidates, Chadchart Sittipunt and former senator Rossana Tositrakul, are facing former police generals.
Mr. Chadchart was famous when he was the Minister of Transport under Yingluck Shinawatra, the then Prime Minister. He will run as an independent nominee for the governorship. Morever, Her plan to run was also declared by Ms Rossana. She is best known for exposing the public health ministry's corruption in the purchase of drugs and medical supplies in 1998.