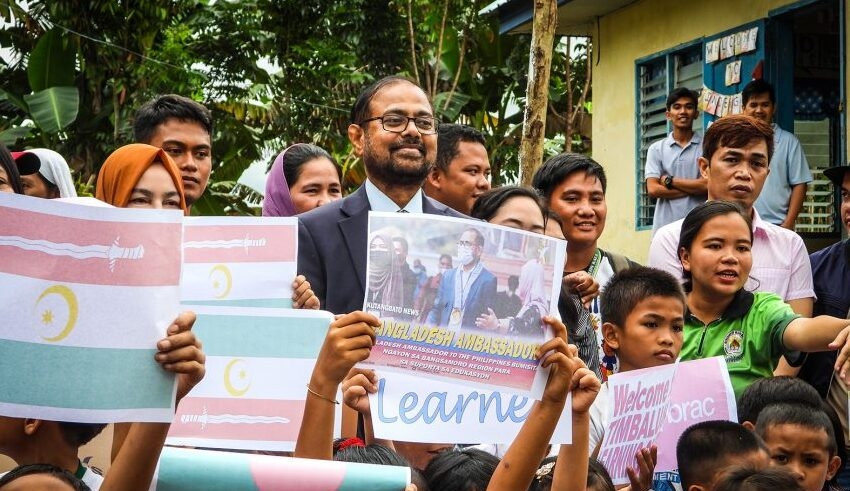 F.M. Borhan Uddin, the Bangladeshi ambassador to the Philippines, has announced plans to develop ties with the Bangsamoro Autonomous Region in Muslim Mindanao (BARMM) in a variety of sectors, such as education and governance.
On Thursday, January 12, he made the news during a visit to the region organized by the Bangladesh Rural Advancement Committee (BRAC-Philippines).
Uddin met with BARMM temporary Chief Minister Ahod "Murad" Ebrahim and other regional authorities during his visit.
Uddin stated, "The bilateral connections between the Philippines and Bangladesh are strengthening, and the purpose of my visit is to determine how we can enhance and expand the programs."
In addition, he emphasized the recent advancements in Bangladesh, highlighting the country's economic successes in education, health, and social sectors.
Keep Reading
"We have an excellent apparel industry. Similar to China, this is the second largest in the world. We are doing well in the pharmaceutical industry, exporting medicines to over 160 nations worldwide, including the Philippines," he remarked.
The ambassador highlighted that his government was dedicated to helping the Bangsamoro region's governance development.
During his visit, he observed classes and interacted with the community at the Timbaluan Learning Center in Talayan, Maguindanao del Sur, which is part of the Abot Kaalaman sa Pamilyang Bangsamoro (AKAP) Project administered by BRAC and the Consortium of Bangsamoro and Civil Society Organizations (CBCS).
The initiative is active in 106 barangays in the region and strives to give education to communities lacking schools.
BRAC has played a crucial role in assisting the AKAP initiative by supplying the learning center with resources and assistance.
Jo Villanueva, the executive director of BRAC-Philippines, stated that the organization's engagement in BARMM education has reached a new level, since education leaders are now in command of the program.
"Our responsibilities have already transformed. We give coaching instruction and learning facilitators with technological help," as stated by Villanueva.
Uddin's visit emphasized the expanding friendship between the Philippines and Bangladesh, as well as the possibility of future cooperation.