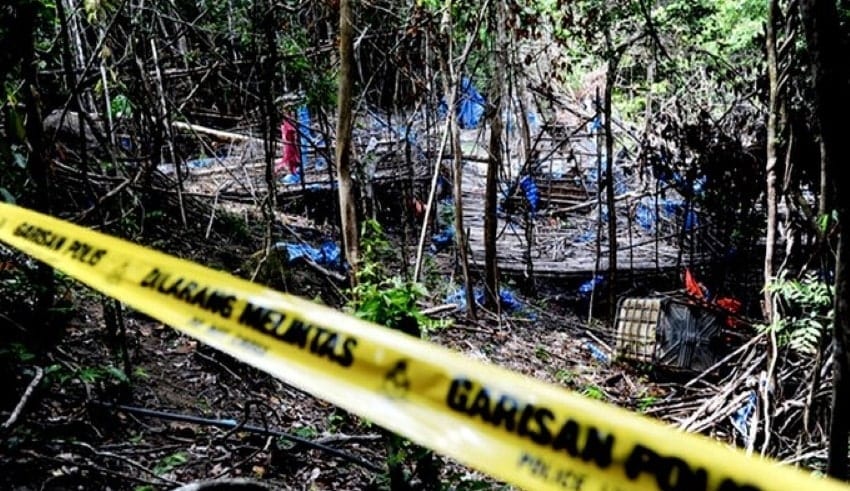 PETALING JAYA: The Malaysian Bar wants the government to make public the results of the Royal Commission of Inquiry (RCI) on the mass graves found five years ago in Wang Kelian, Perlis.
"In a statement issued in conjunction with Human Rights Day today, its President Salim Bashir said, "Steps must be taken to bring the responsible parties to justice.
The RCI was headed by Noorbahri Baharuddin, Razali Ismail, Junaidah Abdul Rahman, Nazirah Hussain and Tan Seng Giaw, assisted by former Chief Justice Arifin Zakaria.
Four people were charged with the problem in court, but critics claimed they were just small-time smugglers.
It is suspected that more than 100 skeletal remains are those of Rohingya refugees and nearly 150 graves were discovered in 2015 in the hills of the border town.
Salim also urged Putrajaya to accede to the International Convention adopted by the General Assembly of the United Nations in 1990 on the Defense of the Rights of All Migrant Workers and Members of Their Families.
Many of them are insecure and easily abused," he said, adding that more than two million migrant workers are hosted by Malaysia."
"The RCI [Royal Commission of Inquiry] was mandated to help bring perpetrators to #Justice, and that hasn't happened. The govt. must act," @matthewfsmith urges Malaysia🇲🇾 to make public the inquiry report into Wang Kelian mass graves and human trafficking.https://t.co/IPhGxl7UzE

— Fortify Rights (@FortifyRights) September 16, 2020
He said the government should also acknowledge and preserve the customary lands, territories, and wealth that the natives of Sabah and Sarawak and the Orang Asli on the peninsula have occupied and enjoyed.
Putrajaya was also called on by the Bar to eradicate laws that impeded freedom of expression, fair trial and abolish the death penalty.
It urged the government to take constructive steps to ensure that environmental laws that lead to the harmful impact on the climate, health and welfare of all beings are effectively implemented.
It also wants the annual reports of the Human Rights Commission of Malaysia to be discussed during Parliamentary meetings.