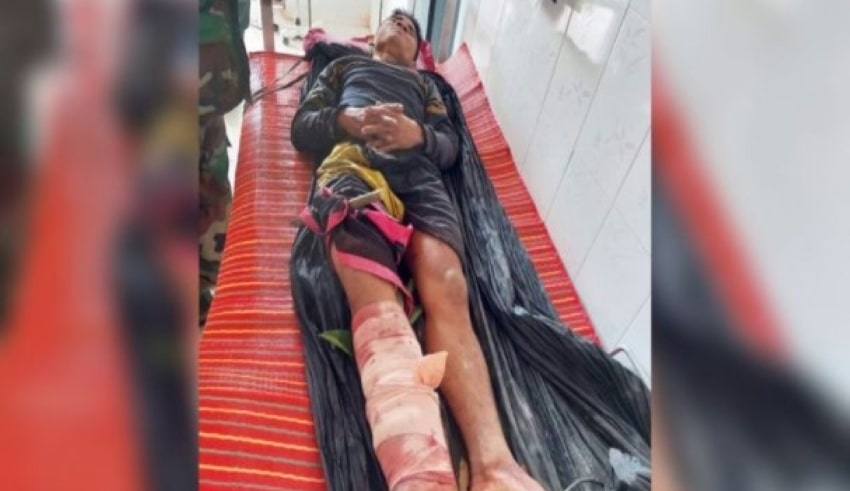 Six Cambodian migrant workers attempted to cross the Thai border in pursuit of luxury timber kranhuong which is also called by its botanical name Dalbergia cochinchinensis. The Thai soldiers found them and fired at the group which have gotten one of them injured.
The head of Cambodia-Thailand liaison bureau in Region 5, Suon Sambo, stated that his team received a report on May 24 in the morning from brigade unit 537 within the border in Pursat province's Veal Veng district describing that Thai soldiers had arrested a Cambodian after wounding him as he was attempting to smuggle kranhuong trees.
Related Posts
"The working group and forces from brigade unit 537 contacted the Thai side to request that the Cambodian be handed over to Cambodian authorities. The Thai side complied with our request after a more than three-hour discussion," he said.
The person was identified as Nat, 31, situated in Kok Doung commune's Kok Doung village in Siem Reap province's Angkor Chum district. He is now receiving medical treatment at the Veal Veng district referral hospital, while being supervised by the Thma Da commune police. Lun Leang, border police unit 825 commander, said that the Thai border soldiers spotted the six Cambodians carrying timber within the flooded forests around 800m from the border of Thailand.
He added that the six migrant workers tried to flee but the 31-year old Nat who was then carrying 10 pieces of timber on his shoulder got surrounded by the soldiers. He threw an axe at one of the Thai officers in an attempt to escape and run towards the border that's wht the Thai soldiers fired at him which wounded his right leg. Nat confessed during the interrogation that he crossed Thailand through a 45-year-old broker named Such, which is a resident in Veal Veng district. As soon as he saw the Thai soldiers, the broker immediately escaped as well as the others who were with him.