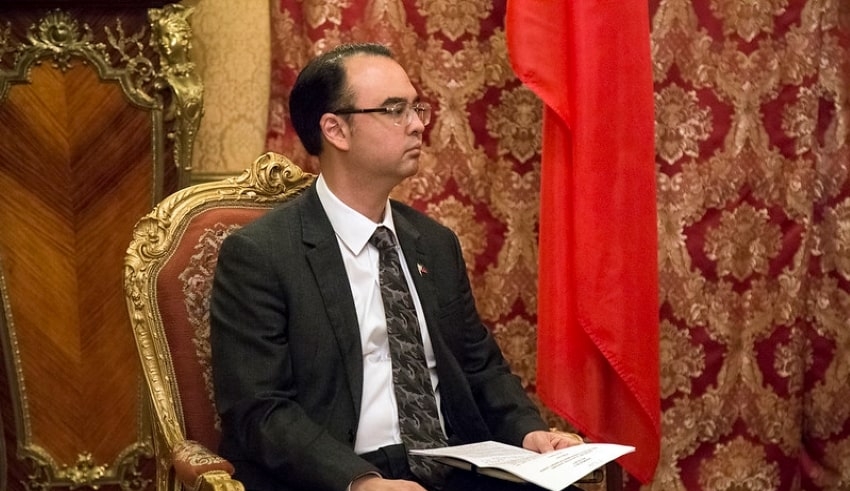 METRO MANILA – House of Representatives Speaker Alan Peter Cayetano yesterday abruptly approved the P4.5-trillion 2021 General Appropriations Bill on second reading while quicly moving to suspend sessions until November 16 amid the speakership row.
Cayetano's move was seen by some as a "desperate attempt" to stay in power. He was able to terminate the budget deliberations to show that he was not holding the budget bill hostage.
Marinduque Rep. Lord Allan Velasco, whose camp claims he now has a majority vote in the 300-member chamber to secure the house speakership position will not be able to call for an election until November.
Buhay Rep. Lito Atienza said that this move by Cayetano was beyond doubt that he is desperately hanging on to the position. Atienze also shows the reporters of a photo of his computer screen showing the host of the Zoom session put him on mute.
Atienza added that Cayetano just publicly confirmed that he is losing ground, hence his move to suspend session.
He further added that Cayetano did not care for the constitutional integrity and has violated the rules of the House.
"If you're losing, flip the table and burn the house, as they say". Atienza added.
Velasco said in a statement today on Tuesday that Cayetano sealed his own fate by "bastardizing" the institution he swore to protect and respect to save himself.
Cayetano, before his move, made a statement slamming Velasco for insisting on the turnover of the House leadership on Oct. 14 on the basis of a "gentleman's agreement"
The Palace thanked the House for passing the budget early but presidential spokesperson Harry Roque declined to answer as to what implication of the session's suspension on Velasco's speakership bid. He said that this issue is an internal matter for the house to solve.
Roque said Duterte told Velasco that he had a right to run for the house speakership in their meeting on Tuesday night. Duterte hopes that his allies would honor the term-sharing deal as agreed upon.
Related Article: https://www.theasianaffairs.com/philippines/2020/10/05/house-speakership-showdown-set-on-october-14/