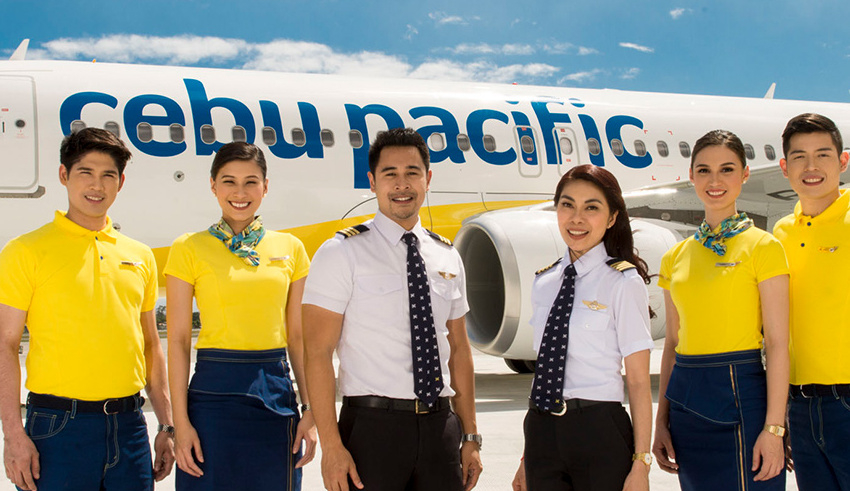 Cebu Pacific anticipates restoring "100% pre-COVID systemwide capacity" by March, but the low-cost carrier cautioned it may take many years for the tourism industry to return to previous levels.
We have been cautiously hopeful for the past twenty-four months. President and chief commercial officer Xander Lao stated at a January 25 media event, "We're extremely enthusiastic for 2023, given that all of these markets have opened up."
However, Lao identified two "reopening difficulties" for the tourism and travel industries: a shortage of personnel and infrastructure. For the first problem, he noted that the labor force in other nations is migrating away from physically demanding tasks, such as airplane ground handling.
"This is the situation in many of the markets we serve. Jobs are growing more pricey. In a surprise chat with reporters," Lao stated, "Because service positions are becoming more expensive, more individuals are transitioning to them from ground handling."
Infrastructure was an additional obstacle, as seen by the termination of Cebu Pacific flights to Batanes. The Batanes airport, according to Lao, is "one of the more operationally problematic airports in the Philippines."
"I don't believe we will return to Batanes until the infrastructure has been improved. We don't want to provide a service only to have to cancel it a few days beforehand due to poor weather or anything," Lao added.
"We hope that infrastructural improvements will allow us to return. Many of our customers are wondering when we will return, but infrastructure improvements are required," he continued.
Keep Reading
Cebu Pacific's chief marketing and customer experience officer, Candice Iyog, stated that the airline attempted to fly to Batanes owing to tremendous demand, but was ultimately unable to do so.
"As a low-cost airline, the ability to maintain predictability and consistency is a vital component of conducting business," Iyog remarked. "Doors are always open, but not in the near future."
Cebu Pacific said that it had resumed service to 34 local and 25 foreign destinations as of 2023. According to Iyog, the airline anticipated tremendous growth from its foreign network due to the reduction of travel rules.
"We like to emphasize that there are no entry criteria for Bangkok and Taiwan. No longer are tests necessary for travel to South Korea, Japan, or Australia. There are no longer any quarantine restrictions for travel to Hong Kong, Macau, or China," she stated.
However, both CEOs were cautious in their appraisal of the tourism and travel business, expressing "cautious optimism." Although they anticipated tourism to increase in 2023 relative to prior years, they do not anticipate the sector to recover to pre-pandemic levels just yet.
"We are optimistic in the sense that tourism is a significant part of the Philippine economy, and we believe that it will rebound. This year, are we going to return to pre-COVID levels? Most likely not. It might take us several years," Lao remarked.
Both executives emphasized the significance of China's reopening, which has long been one of the Philippines' most lucrative tourism markets. As a result of the Chinese government's implementation of stringent travel restrictions and widespread lockdowns, the number of Chinese visitors plummeted to 39,627 in 2022.
China will abandon its zero-COVID policy and opens its borders in 2023, putting an end to this circumstance.
Lao said it would take some time for the Chinese tourist industry to return to its pre-pandemic levels, which accounted for as many as 1,743,009 visitors in 2019.
"One of the topics we discussed internally was, when China reopens, can you return to 100 percent quickly? Since the ground handling resources may not be ready, this would be rather tough in practice. Are China's municipal governments themselves prepared? Regarding our own visa issuing, are they prepared?" Lao said.
"I believe it will take some time for the airlines to recover, but despite that, we're fairly optimistic about this year's tourism prospects," he added.