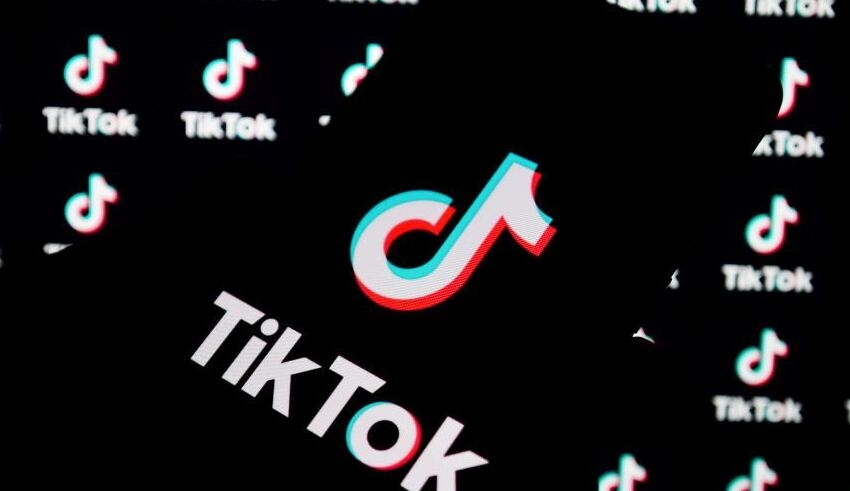 China has harshly criticized Australia's decision to ban TikTok on government-owned devices, labeling it "discriminatory" and threatening "consequences" for the action.
The ban, which was announced by the Australian Department of Defense last week, prohibits the installation of the popular short-form video app on government-issued devices. This decision was made due to security concerns regarding the app, which is owned by the Chinese corporation ByteDance.
In response to the ban, China's Ministry of Foreign Affairs issued a statement on Monday stating that it "grossly interferes in China's internal affairs" and "violates the principles of market economy and free trade."
"The Australian side's claims regarding the security threats of TikTok are completely unfounded and nonsensical," stated the statement. This is another instance of certain Australian legislators' Cold War mentality and ideological bias against China, as well as their attempt to obstruct normal exchanges and cooperation between Australia and China.
The statement went on to warn that "such discriminatory actions based on ideological prejudices will only lead to mutual mistrust and harm the interests of both parties" and that China "reserves the right to take any measures necessary to protect its legitimate rights and interests."
The ban on TikTok comes amid escalating tensions between China and Australia over issues such as trade, human rights, and national security in recent years. Australia has been one of the most outspoken critics of China's management of the COVID-19 pandemic and a vocal supporter of Taiwan, which China considers a breakaway province.
Keep Reading
Some experts have criticized the prohibition, arguing that it is unlikely to have a significant impact on the security risks associated with TikTok.
The TikTok ban is more of a political than a security measure, according to John Lee, senior fellow at the Hudson Institute. It is a means for Australia to signal its concern over China's influence and assert its independence in the face of Chinese pressure.
Others, however, argue that the moratorium is a reasonable precaution in light of the app's potential dangers.
According to Tom Uren, a cybersecurity expert at the Australian Strategic Policy Institute, TikTok has been linked to a number of security concerns, including data privacy and potential censorship. Given the sensitive nature of government data, it is reasonable to take precautions against these threats.
The ban on TikTok follows similar actions taken by other nations, such as the United States and India, both of which have banned the application out of concern for its ties to the Chinese government.
TikTok remains one of the most prominent social media apps in the world, with over one billion active users. Concerns have been expressed regarding the platform's long-term viability due to the app's controversial handling of user data and content moderation.
As tensions between China and Australia continue to rise, it remains to be seen what effect the ban on TikTok will have on bilateral relations between the two nations, and whether other nations will follow Australia's example in restricting the app.