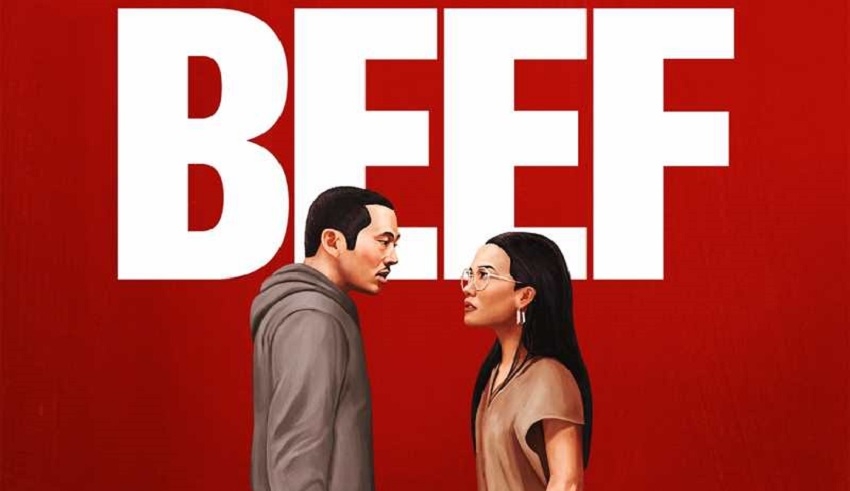 Beef, the acclaimed Netflix series that just debuted on Friday, has already been seen in its entirety by a large number of fans. (and immediately gone on social media to gush).
The eight-episode television series, which was created by Lee Sung-jin, centers on Amy Lau (Ali Wong), a seemingly successful entrepreneur, and Danny Cho (Steven Yeun), a continuously unlucky contractor, who fall enamored with one another following a road rage incident.
The pair's feud consumes both of their lives as their small-time mischief turns into severe crimes and their fury impacts everyone they care about.
As the stressful and emotional journey blends dark comedy with an Uncut Gems-level of tension buildup, Beef is the kind of exhilarating series that's simple to consume in one sitting. Many viewers are wondering where the program might go next after that crazy conclusion. Read on to learn all we currently know about a potential second season.
Keep Reading
Although the dramedy has not yet been renewed by Netflix, its creator Lee Sung-jin has ideas for how it might go on. During Beef's LA debut, the showrunner previously revealed to The Hollywood Reporter that the program was initially pitched as an anthology comparable to The White Lotus.
In fact, he said, "when we pitched the show, we pitched it as a limited anthology series."
"Prayers please. I hope everyone enjoys the program and that we get to make more."
Chances of season 2?
We'll be on the lookout for news over the next several weeks because Netflix typically waits to decide whether to order more episodes of its shows before doing so. (or months).
The tale of Danny and Amy has effectively been resolved by the end of season 1. We would regretfully have to say goodbye to Yeun and Wong if the show were to continue as an anthology, but things can always change. According to an interview Lee gave to ELLE, his original idea for the show featured 'multiple other beefs and other character types to explore.'