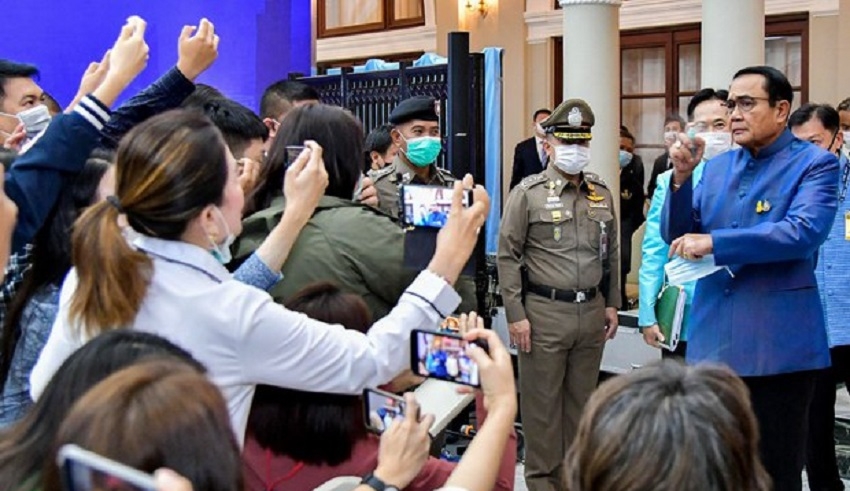 Thai media professionals are becoming increasingly concerned that the government is hastening the passage of a media control measure under the cover of "ethics."
The Thai News Broadcast Council's head, Supan Rakchuea, told Thai PBS on Friday that the government seems especially eager to enact the bill.
On September 6 of last year, Deputy Prime Minister Prawit Wongsuwan wrote to Parliament President Chuan Leekpai to request that the media control measure be brought up for urgent consideration. According to Supan, the measure is a component of the media reform required by the Constitution, which is only a few years old.
The News Broadcast Council of Thailand opposes the measure on the grounds that it violates Section 35 of the Constitution, which protects media professionals' rights, freedom, and freedom of expression.
The right of state media employees to disobey commands from superiors if they are regarded to be unethical is one of the bill's features.
Keep Reading
A professional media council will be established, and the Broadcasting and Telecommunications Research and Development Fund for the Public Interest would provide annual funding of 25 million baht ($800,000). In order to receive funding, media outlets will need to register with the council.
Supan said that rather than attempting to regulate the media by creating a superfluous body, if the government truly wants a media control bill to promote ethics and professional standards, it should be a matter for the people to watch and check media work.
Defamation and cybercrime laws are utilised in Thailand to harass journalists, who, if charged, must pay astronomical court costs. Additionally, the government has established a "code of conduct" that allows it to revoke the licences of media organisations that constitute a threat to "public decency."
Reporters are aware that any criticism of the administration could result in harsh punishment. Numerous bloggers and journalists have been forced to decide between exile and imprisonment ever since the 2014 coup.