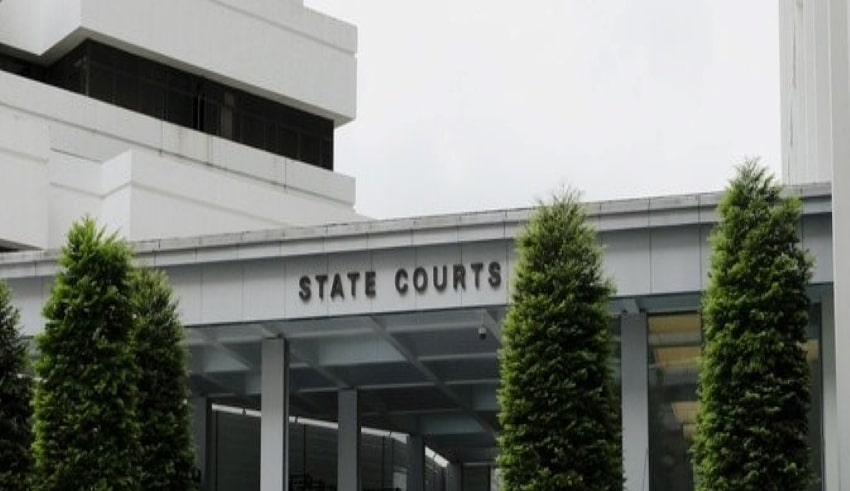 ASEAN – An Australian man was sentenced to five and a half years in jail on Friday by a Singapore court for murdering an elderly Singaporean man and injuring his wife with a hurled wine bottle, which the judge described as an act of religious hate against Muslims.
Andrew Gosling was convicted of causing death and grave harm by a hasty conduct in 2019 after hurling a wine bottle at a gathering of people two stories below him, hitting and killing a 73-year-old man. The bottle ricocheted and damaged the man's wife's shoulder.
According to Judge Victor Yeo, he agrees with the prosecution that the current offense has an element of religious animosity against Muslims. He further said that such offenses might significantly jeopardize Singapore's racial and religious peace, and that they must not be allowed and must be dealt with harshly.
Singapore is a diverse nation of 5.5 million people, with a Muslim population of roughly 16% and larger Buddhist and Christian groups. According to the 2020 census, it has a primarily Chinese population with significant Malay and Indian minorities. The victims have been recognized as Malay Muslims of ethnic Malay origin.
Related Posts
According to the court, Gosling stated during the inquiry that he was mad and disturbed over Islamic extremist assaults in Bali and Melbourne that killed many Australians, and that he intended to startle the group after recognizing them as Muslims.
Prosecutors said Gosling, who was 49 at the time of the incident, fled while yelling crude, religiously motivated vulgarities towards Muslims.
According to the prosecution, and displayed religious animosity, his acts had the larger consequence of raising anxiety in Singapore, particularly amongst the broader Muslim community.
Throughout the most of Friday's hearing, Gosling, who had pled guilty, gazed straight ahead but momentarily turned around to look at his parents, who were in court.
According to Gosling's attorneys, drinking may have impairing his judgment, citing a psychological evaluation, and his behavior is unlikely to be religiously motivated. They also said that he intended to appeal the punishment. The jail term will begin retrospectively from August 2019, when Gosling was apprehended.