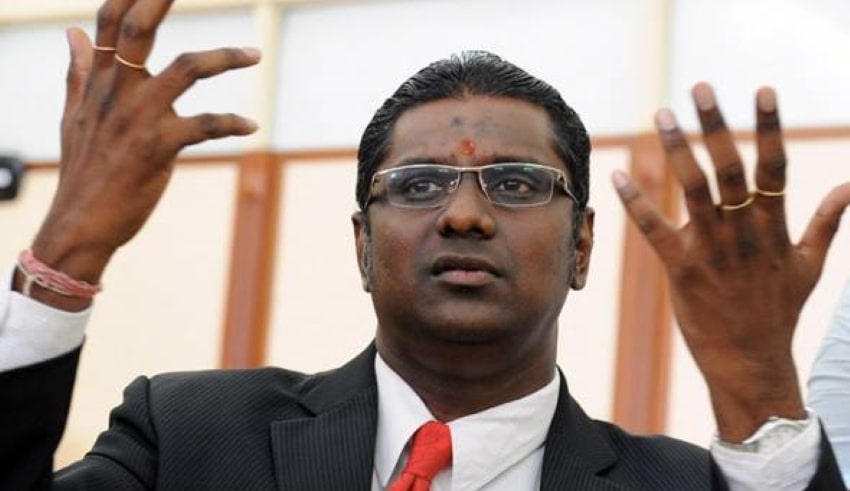 Malaysia – DAP MP RSN Rayer today urged the Unity Ministry to educate PAS leaders, particularly Kedah Mentri Besar Datuk Seri Muhammad Sanusi Md Nor, on the sensitivities of the country's non-Muslims.
Rayer reminded Sanusi in the Dewan Rakyat that Kedah, like the rest of the country, is a multiracial state, and that his previous acts demonstrated a lack of empathy towards non-Muslims and non-Malays.
He said that this contradicted Prime Minister Datuk Seri Ismail Sabri Yaakob's Keluarga Malaysia ideology.
He also added that today, they received a large bag consisting of shirts, hats, and other stuff to promote the prime minister from Bera's Keluarga Malaysia philosophy. Unfortunately, this is insufficient to foster togetherness.
According to the Jelutong MP, they need to teach leaders, particularly those from PAS, to be more sensitive to other races. He also urges the Unity Ministry to teach the Kedah MB to be more cautious in how he manages the state, since Kedah has always been and will continue to be a multiracial state.
Related Posts
And that their PM's vision would be shattered if persons like the Kedah MB deliberately play on the people's sensibilities.
Since becoming Kedah MB in May 2020, Sanusi has often aroused popular ire. His most recent contentious action was to effectively prohibit all gaming shops in the northern state by instructing local governments not to renew the business licenses of those selling 4D lottery tickets.
He fueled the fire by suggesting that individuals who wanted to gamble go to Penang instead, which garnered criticism from the Penang Malay Association earlier today.
Sanusi has previously come under criticism for comments about having adequate freezers to hold the remains of the deceased from Covid-19. He indicated at the time that there were enough freezer containers to keep the remains of Covid-19 victims and that anyone who was interested might submit their names.
He made the remarks in a video clip that went viral.
Individuals who had publicly criticized Sanusi were allegedly detained and questioned by the police.
He cancelled Thaipusam in Kedah, a celebration revered by many ethnic Indians, in January, claiming that the movement control order did not merit a public holiday (MCO).
After an assistant originally denied Sanusi done so, he was caught on film test driving a vehicle during the MCO in Penang in July and fined.
Rayer cited the late Datuk Nik Abdul Aziz Nik Mat as an example of Islamic leadership, claiming that the former Tok Guru did more for non-Muslims because he appreciated and treated them with dignity.
He proposed creating a program to educate current PAS officials on Nik Aziz's principles.
He referred to the late Tok Guru, who did so much for Kelantan's non-Muslim people.
Rayer also stated that he was concerned about their well-being and that he contributed generously to the Indians, including assisting in the construction of temples.
He urged the unification ministry to create a program or book based on his lessons because the current crop of PAS leaders must be unaware of them, he noted.
He also asked the ministry to educate PAS members, particularly the deputy president, how to speak respectfully to women and media, referring to two PAS officials' abuse of a female reporter in Melaka.