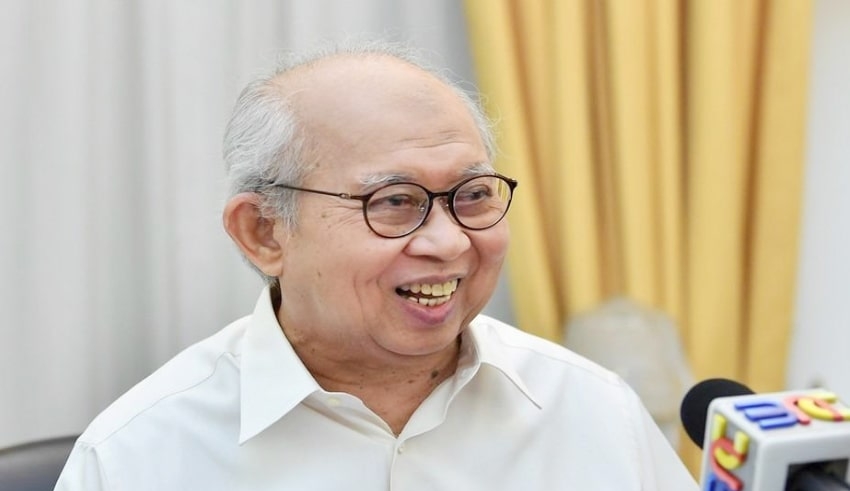 Gua Musang MP Tan Sri Tengku Razaleigh Hamzah has formally requested to sit with the Independent bloc in Dewan Rakyat, making him the first UMNO MP to do so after the party withdrew its support from the Perikatan Nasional (PN) government.
An official letter containing this request, dated July 26 was received by Speaker Datuk Azhar Azizan Harun.
Related Posts
Tengku Razaleigh has mentioned his intention in the letter to no longer be seated with the ruling bloc.
He said that he would like to state with respect that he wishes to not be associated witih the other members of the Parliament in the ruling bloc where he is currently seated.
He then asked Tuan Yang di-Pertua's consent and cooperation to get his seat moved near the Independent bloc that does not support the current administration.
According to him, he had never supported nor endorsed the government formed using the name 'Perikatan Nasional' since the beginning.
Tengku Razaleigh, better known as 'Ku Li', said that he have no awareness if there were other MPs from his party who had made the same request as he did.
He also pointed out that this was in accordance to the party's decision to not support the government of the day.
He added that regardless of what they decided to do, his request to get moved to another seat apart from the ruling bloc still stands such that at the very least, he would not be considered to be a supporter of the failed government.
The letter was also copied to several individuals, such as the UMNO's president, UMNO's secretary-general and BN secretary-general. In a press address held on July 7, UMNO president Datuk Seri Ahmad Zahid Hamidi has announced their withdrawal of support for Prime Minister Tan Sri Muhyiddin Yassin over alleged failure of dealing with the health, economic and political crisis.