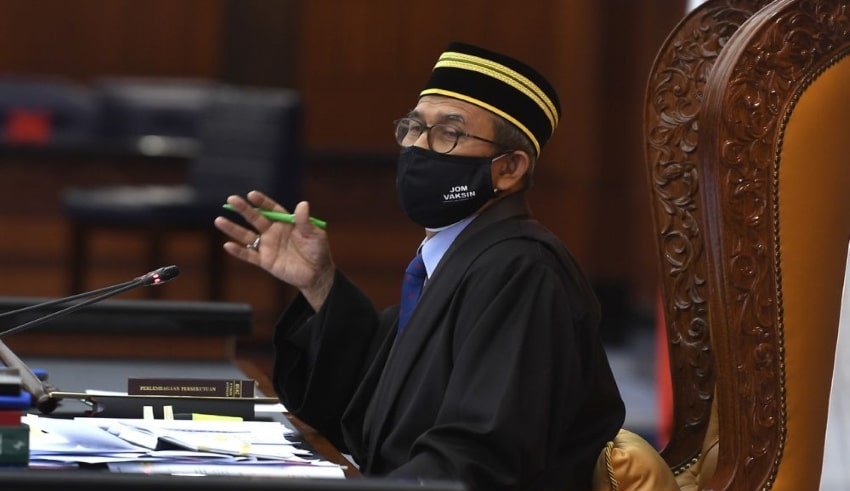 Deputy Speaker Datuk Mohd Rashid Hasnon has ignored MPs' motion requests to be debated prior to commencing with the daily agenda during the sitting.
Puchong MP Gobind Singh and Sepang MP Mohamed Hanipa Maidin brought up their filed motions to refer de facto law minister Datuk Seri Takiyuddin Hassan to the Parliamentary Privileges Committee.
Related Posts
According to Mohamed Hanipa, the motion was associated to the Kota Baru MP's revelation on Monday stating that the drafted and enforced Emergency Ordinances (EO) had been revoked by the government.
He asked for this motion to get debated and let the Hall make a decision regarding the matter through the process of voting. Mohamed Hanipa added that if this is to be determined by the Speaker instead of vote casting, then there might be issues of bias.
Opposition MPs' M. Kulasegaran and RSN Rayer pleaded for Mohd Rashid to allow the filed motions to be heard.
Kulasegaran demanded to avoid delaying the matter further and have the motion heard urgently especially since the minister and the prime minister were both present at the sitting, adding that the Parliament must remain relevant such that the public would not lose faith in the Parliament.
Rayer then questioned the printed copies of the EOs on the table of each MP on Monday, implying that the revocation was not yet official. He also added that this points out that Takiyuddin's revelation has mislead and confused the House.
Meanwhile, Lembah Pantai MP Fahmi Fadzil has probed Health Minister Datuk Seri Dr Adham Baba regarding his assurance given to contract doctors that no action would be taken against them, while citing a news report stating that police over Monday's #HartalDoktorKontrak walkout had gotten the statements of about 12 doctors at the Maeps Integrated Quarantine Centre recorded.
Fahmi asked as to why action against doctors who were at Monday's hartal is still being taken.
Mohd Rashid did not respond to the MPs' demands for answer but asked Minister of Science, Innovation and Technology Khairy Jamaluddin to start his briefing in line with the country's Covid-19 vaccination program instead. This drew some heat from the Opposition MPs and pressed him to make a ruling as the presiding officer. However, he told the MPs to rather wait for the Speaker and ask him for a decision.