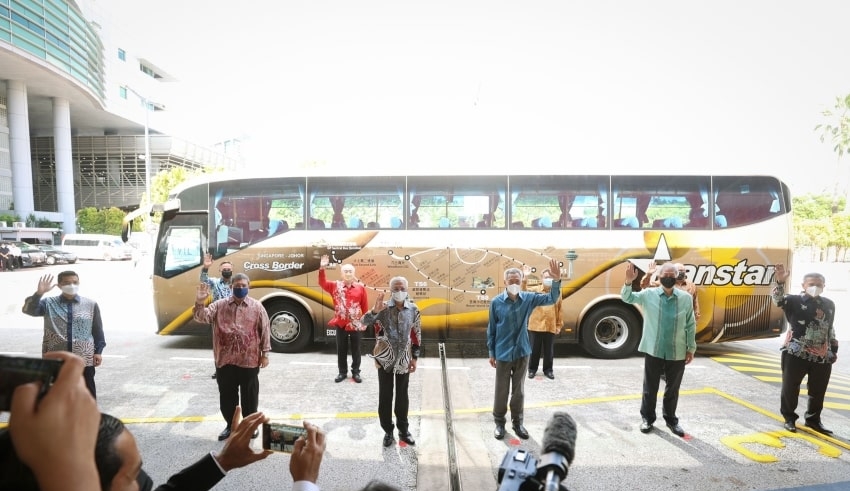 Singapore – Datuk Seri Ismail Sabri Yaakob, Malaysia's Prime Minister, praised his first official visit to Singapore as a success.
He expressed gratitude to the Singapore government, particularly his counterpart Lee Hsien Loong, for the warm greeting he received, which he described as "family-like."
"Ties between the two nations are quite strong, since we are neighbors with a long history," he said at the conclusion of his visit during a press conference with Malaysian journalists.
Ismail Sabri's visit, which he undertook at Lee's request, is his second to a neighboring nation since being sworn in as the country's ninth prime minister on August 21.
From November 9 to 11, he paid a three-day official visit to Indonesia.
Welcomed PM @IsmailSabri60 to Singapore today, as our countries restart quarantine-free cross-border travel both by air and land. I look forward to working with him to deepen our longstanding and multi-faceted bilateral relationship. – LHL https://t.co/NJZ0TV1Dxh pic.twitter.com/ea6cVk9cTp

— leehsienloong (@leehsienloong) November 29, 2021
Ismail Sabri and Lee had previously unveiled the Vaccinated Traffic Lane (VTL) at the Woodlands Checkpoint for air and land travel between Malaysia and Singapore.
Related Posts
Ismail Sabri claimed he and Lee discussed the possibility of launching a marine VTL between Tanah Merah and Desaru, as well as a cruise service from Singapore to Port Klang and Langkawi, during their four-eyed meeting.
Terima Kasih Singapura!

Alhamdulillah, lawatan rasmi saya ke Singapura telah disambut dengan cukup mesra.

Setinggi penghargaan kepada Presiden Singapura, PYT Halimah Yacob dan Perdana Menteri Singapura, Mr. Lee Hsien Loong, yang telah menerima kunjungan hormat saya. pic.twitter.com/lyxd6wqGzq

— Ismail Sabri (@IsmailSabri60) November 30, 2021
"We feel that expanding (travel arrangements) would help the whole nation, not only in terms of tourism, which has been severely harmed by the border restriction, but also in terms of commerce," he added.
He predicted that the opening of Malaysia's borders with Singapore, the country's main commercial partner, will have a spillover impact on Johor and surrounding towns like Melaka, a favorite tourist destination for Singaporeans.
The prime minister said that based on the effect of the present first phase of land VTL, the group of users for the land VTL might be increased after December 23.
"This is being done as a test to evaluate how this openness affects people. We don't want the number of (Covid-19) instances to rise after this. We'll keep an eye on things before reopening.
"If the number of instances does not rise, we will make greater room for lowering travel restrictions for persons from both nations," he added.
For the time being, the land VTL program, which allows for quarantine-free travel, is only available to vaccinated Malaysian and Singaporean nationals, permanent residents, and long-term pass holders.
When asked whether the VTL program will be expanded to include other nations, Ismail Sabri stated he planned to talk to Malaysia's northern neighbor Thailand about it.
He also intended to open up new travel channels, such as the green travel bubble, with Australia, New Zealand, Japan, South Korea, and China's Covid-19-controlled provinces.