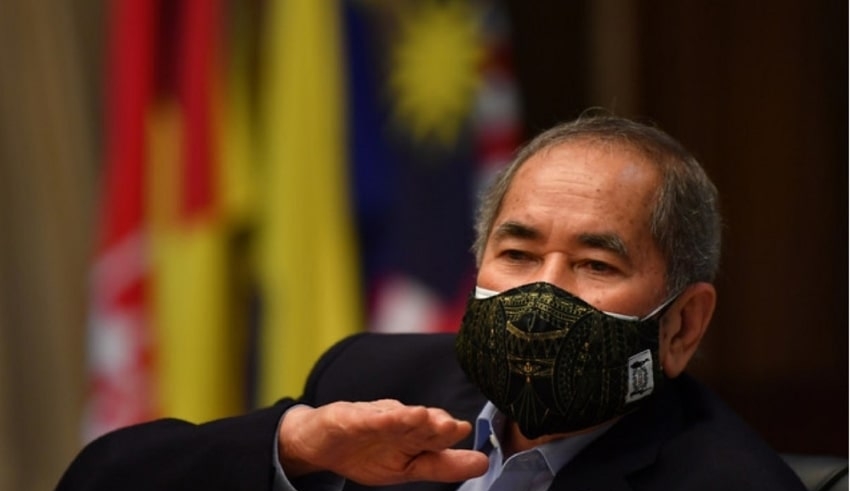 Malaysia – Sarawak has the choice of using either English or Bahasa Melayu in official occasions. Thus, language preference is irrelevant, according to Minister in the Prime Minister's Department (Law and Parliament) Datuk Seri Wan Junaidi Tuanku Jaafar.
According to a press release published recently in Kuala Lumpur, the Santubong MP highlighted that Sarawak has the option of using either English or Bahasa Malaysia as its official language under the Federal Constitution.
Wan Junaidi emphasized that Sarawak has the flexibility to continue using English and its indigenous languages, in addition to Bahasa Malaysia, as an official medium of communication under Article 161 of the Federal Constitution.
He said that this clause was initially put into the Malaysia Agreement 1963 (MA63) as Annexure A.
"As of now, Sarawak has not enacted any ordinance or law to limit or terminate the use of English as the state's official language, as required by Article 161(3) of the Federal Constitution, the Inter-Governmental Committee (IGC), and the Cobbold Commission Report.
Related Posts
"Furthermore, Section 1(2) of the National Language Act 1963/67 (as amended in 1971) (National Language Acts) specifies that the respective state authorities in Sabah and Sarawak may implement National Language Acts by enactments of their respective legislatures," he said.
"This indicates that Sarawak, following a deeper examination of the wordings of the aforementioned National Language Acts, has the option of adopting the national language, Bahasa Malaysia, or continuing to use English as the official language.
"At the moment, no law or statute has been introduced or enacted in the Sarawak state assembly to declare Malay as the state's official language," he said.
The National Language Act, established in 1963 and 1967 and updated in 1971, stipulates that Malay is the official language for all official purposes, with some exceptions specified in S1(2) regarding the status of Sabah and Sarawak's national languages, Wan Junaidi said.