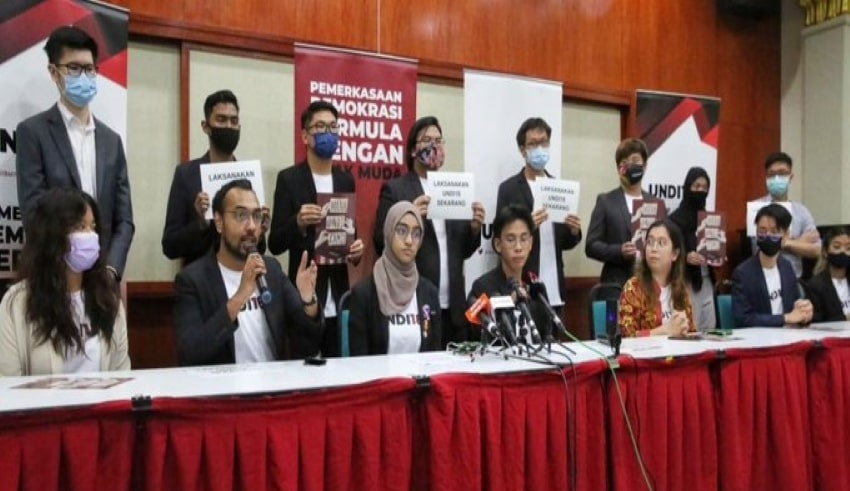 Malaysia – Following Yang di-Pertuan Agong Al-Sultan Abdullah Ri'ayatuddin Al-Mustafa Billah Shah's royal consent to terminate the state's Emergency declared recently, youth organization Undi18 is requesting the federal government not to conduct Sarawak state elections this year.
The movement said in a statement that the nation is still adjusting to the Covid-19 recovery plan, and that the prolongation of Sarawak's state emergency, along with the delayed implementation of Undi18, demonstrates that the state is not prepared for an election.
According to them, Malaysia is presently in the recovery stage of Covid-19. The pandemic, on the other hand, is far from over. Sarawak is still dealing with an average of 500 new cases per day and more than ten deaths each day.
They said that while they fully support the democratic process, the Federal Constitution offers certain temporary tools in times of emergency to postpone elections.
Undi18 further stated that the Election Commission (EC) has yet to come up with alternative strategies to guarantee safe campaigning, as shown by a remark made in Parliament by de facto Law Minister Datuk Seri Wan Junaidi Tuanku Jaafar.
According to Wan Junaidi, the EC has yet to release the standard operating procedure (SOP) for the 2018 Melaka state election.
The decision to have a state election before implementing Undi18, according to the movement, also disregards Sarawak youths' voting rights.
Related Posts
For reference, the Kuching High Court ordered the federal government on September 3 to implement the reduced age requirement for voting and automated voter registration by December 31 this year.
They said that the decision was made with the goal of ensuring that Sarawakian youth, in particular, would be able to vote in the next state election.
"By dissolving the Sarawak State Legislative Assembly this year, 125,000 to 135,000 Sarawakian young voters would be disenfranchised," they added.
The Yang di-Pertuan Agong agreed to lift the state of emergency in Sarawak recently.
The Agong made the decision after meeting with Prime Minister Datuk Seri Ismail Sabri Yaakob and Attorney General Tan Sri Idrus Azizan Harun, as stated by Acting Comptroller of the Royal Household Datuk Azuan Effendy Zairakithnaini.