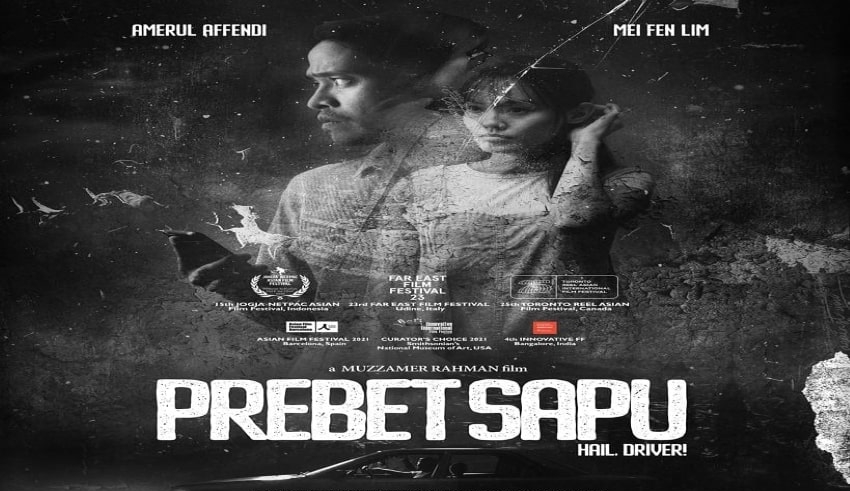 (C) Finas Malaysia / Twitter
Malaysia – In a decision made by the National Film Development Corporation Malaysia (Finas), the feature film Prebet Sapu, directed by Muzammer Rahman, has been chosen to represent the nation at the 94th Academy Awards (Oscars), which will be held on March 27 in Los Angeles, United States.
It was recently announced by Finas in a statement that the film, produced by Le Mediator Studio, Kristal Azmir Sdn Bhd, and Konda Kondi Studio, will contest in the category of Best International Feature Film.
The Finas Film Selection Committee, which is comprised of professionals and veterans from the local film industry, made the decision on which films will be shown.
It has been stated that this is after it has gone through a thorough review process based on filmmaking criteria such as directing, narrative, cinematography, script, acting, sound mixing, musical scores, art direction, and editing.
It was also mentioned in the statement that the selection was determined on the basis of conformity with the competition criteria established by the organizers themselves as well.
#LensaFINAS

Kenyataan Media FINAS

Tarikh : 3 November 2021

Tajuk : Filem 'Prebet Sapu' Wakili Malaysia Bagi Kategori Filem Cereka Antarabangsa Terbaik (Best International Feature Film) Di Anugerah Akademi (OSCARS) ke 94. pic.twitter.com/yTanDI2CH3

— Finas Malaysia®™ (@FinasMy) November 3, 2021
Prebet Sapu, which was directed by Muzammer for the first time, stars Amerul Affendi and Mei Fen Lim in the key roles, according to Finas.
Others who appear in the film include Bront Palarae, as well as Sharifah Amani and Nam Ron, Nadiya Nisaa, Chew Kin Wah, Jay Iswazir and also Anas Ridzuan and Roslan Madun.
Related Posts
In addition to the Academy Awards, Finas stated that the black and white film had represented Malaysia at a number of international film festivals, including the Udine Far East Film Festival in Italy, the Jogja-Netpac Asian Film Festival (JAFF) in Indonesia, the Toronto Reel Asian Film Festival in Canada, the Asian Film Festival Barcelona in Spain, and the Innovative International Film Festival in India.
The story of Prebet Sapu centres on a young guy who earns his living as an illegal e-hailing driver in Kuala Lumpur.