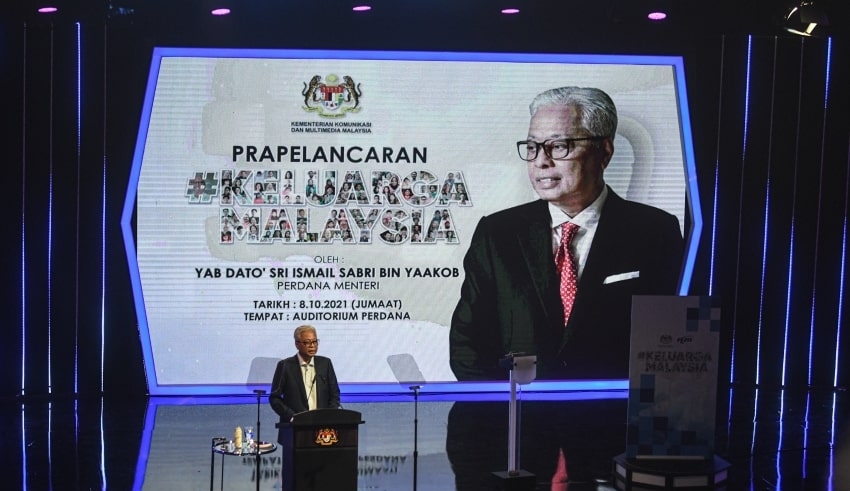 (C) Ismail Sabri / Twitter
Malaysia – Parti Kuasa Rakyat or Kuasa, a newly formed political party, was allegedly established on Sunday, with having the 15th general election on sight.
The party is headed by Kamarazaman Yaakob, a former member of the Parti Sosialis Rakyat Malaysia and the older brother of Prime Minister Tan Sri Ismail Sabri Yaakob.
Kamarazaman Yaakob has promised to fight the ordinary man's struggles.
According to Free Malaysia Today reports, Kamaruzaman, the party's pro tempore president, said that Kuasa would be inclusive of all ethnic groups including East Malaysians.
He said that the party would advocate for free education, housing, and health care, as well as employment creation for the poorest 40% (B40) and middle 40% (M40) of families.
Additionally, Kuasa is advocating for the abolition of the National Higher Education Fund Corporation (PTPTN) and its replacement with scholarships for members of the B40 and M40 groups.
Related Posts
Kamaruzaman also said that the party would provide autonomy to its members in Sabah and Sarawak.
During his party launch event address on Sunday, he stated that they will not only have the right to choose their state leadership, but also their representatives at the federal level to fill quotas, including the deputy and vice-president positions.
Former Padang Serai MP N Gobalakrishnan, G25 member Nik Abdul Aziz Nik Hassan, Gabriel Walter, Datuk Mohamad Nasir Saludin, former Pahang Amanah chief Hamzah Jaaffar, Datuk Anas Yusof Sulaiman, Sahandri Gani Hamzah, Helmi Ibrahim, Razali Abd Razak, Suhar are among the other members of the party's pro-tem committee.
In contrast to his family, who are lifelong UMNO members, Kamaruzaman was a former president of the Universiti Malaya Student Union and participated in the 1974 Baling rally in protest of falling rubber prices. He was also one among those subsequently arrested, along with Datuk Seri Anwar Ibrahim, under the now-defunct Internal Security Act (ISA).