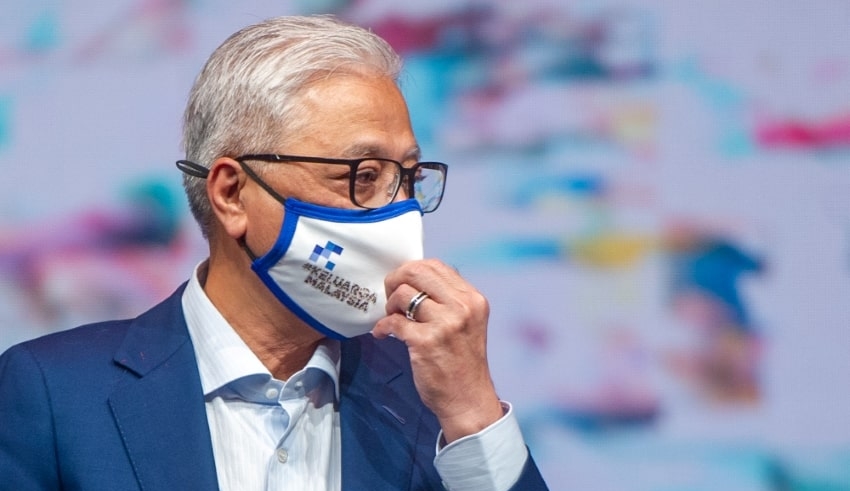 Malaysia – Datuk Seri Ismail Sabri Yaakob, Prime Minister of Malaysia, urged teachers who have not been vaccinated against Covid-19 to do so promptly to safeguard themselves and their pupils.
Although instructors are not required to get vaccinated, he said, they risk spreading the illness when face-to-face teaching and learning sessions (PdP) begin.
"For example, elementary school instructors who are not vaccinated endanger their kids' and coworkers' health of being infected. That is why the Ministry of Education is adamant.
"If we are not vaccinated and our presence poses a risk to others, we should take responsibility for protecting our colleagues and, more crucially, our pupils," he said.
The prime minister made the remarks during the distribution of laptops to Bera parliamentary constituency pupils at Sekolah Menengah Kebangsaan (SMK) Bera Bandar 32.
Mohammad Rosli Abdul Rahman, the director of Pahang Education, was also present.
Related Posts
As stated by Ismail Sabri, instructors who do not get the vaccination would be unable to take use of some advantages reserved for vaccinated individuals, such as interstate travel.
Ismail Sabri, Bera Member of Parliament, expressed optimism that the presentation of the IT gadgets to the pupils will assist the kids enhance their academic performance.
"We hope they utilize the gadget correctly and fully to assist them in excelling in their studies," he said. "Now that they have the devices, Internet connectivity is critical, and for that reason, I have directed parties involved to improve (Internet coverage) in regions where it is inadequate."
Meanwhile, Mohammad Rosli said that 98% of instructors in Pahang had been vaccinated, as have 88% of pupils aged 12 to 17.
Additionally, he said that 167 kids in Pahang had lost their parents to Covid-19.
On the occasion of the presentation of the IT gadgets, he said that it targeted 11,052 pupils in 132 schools and that 9,429 of them, or 92 percent, had gotten theirs so far.
He said that the others will get theirs in phases.
The beneficiaries included M. Kushla Kumari, 15, of SMK Bera Bandar 32, who said that having her personal gadget will make it easier for her to do her home-based teaching and learning (PdPR).
Otherwise, I'm forced to share a smartphone with my two siblings in order to do PdPR, said the child, who was accompanied by her mother, R. Kasthuri, 42. Nor Afiqah Shafinaz Abdullah, 15, of Felda Sebertak in this city, was another beneficiary. She said that she will make the most use of the gadget to assist her in her academics.