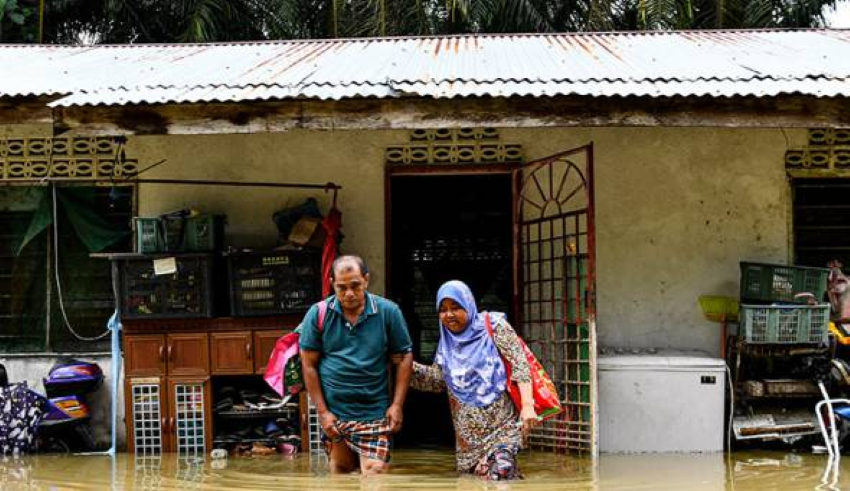 Malaysia – Ten individuals have been reported missing after floods in Pahang, with eight of them suspected to have been carried away by two water surge occurrences in Bentong.
Ismail Abdul Ghani, deputy director of operations at Pahang Fire and Rescue Department, said three people, including a six-year-old child, were reported missing last night in an incident at a chalet, while five others went missing in a Telemong incident.
Mohd Halmi Nazlan, 34, who was believed to have been swept away by currents while crossing Jalan Pintasan Kampung Cempaka-Sungai Soi in Kuantan this morning, and Mohd Firdaus Supiardi, 26, who is believed to be mentally ill and jumped into Sungai Belat yesterday, are the remaining two missing.
Over 41,000 people have been moved to rescue shelters as a result of the floods that devastated eight states during this year's monsoon season, with Selangor being the most impacted.
The extent of the devastation caused by the raging floods was revealed by photos shared on social media, with submerged vehicles and houses being swept away in Hulu Langat and Kampung Bandar Tinggi, Kuala Klawang, Negeri Sembilan.
Related Posts
Meanwhile, as floods receded in the region, the corpse of a drowned male was discovered near the main door leading to Alam Idaman Apartments, Section 22, Shah Alam.
The authorities, which include the Malaysian Armed Forces (MAF), the police, the Fire and Rescue Department, and the Malaysian Maritime Enforcement Agency (MMEA), are continuing rescue efforts and distributing help to flood victims.
Senior Defence Minister Datuk Seri Hishammuddin Tun Hussein stated on Facebook that personnel from the 4th Division had been mobilized and were on the ground assisting operations in Kuala Langat, with a particular emphasis on delivering daily necessities to relief centers.
The Home Ministry stated on Facebook that the 4th Batallion of the General Operations Force (GOF), in Semenyihare continued efforts to rescue flood victims in the Batu 14 Hulu Langat region and 6th Batallion of the GOF in Muar will perform rescue and evacuation operations in Shah Alam tonight.