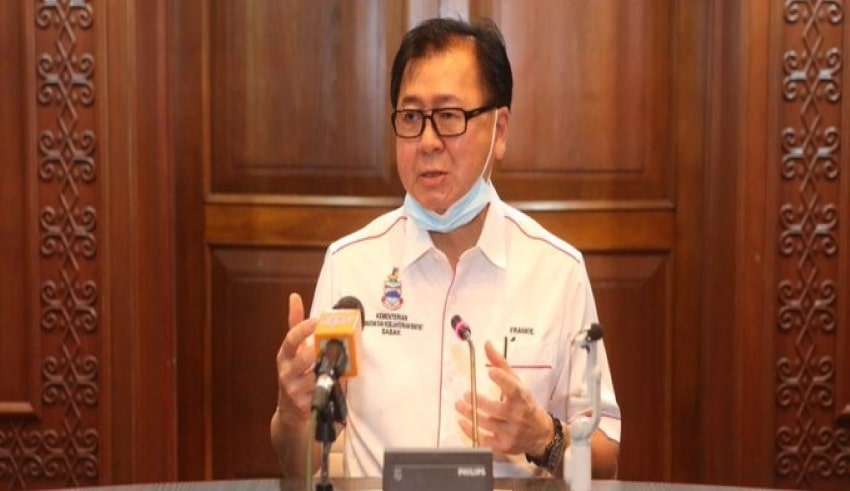 Malaysia – Datuk Jimmy Wong, the former chairman of the Sabah DAP, has founded a new non-governmental organization (NGO) named Sabah Natural Justices For Sabahans, barely four days after resigning from the party.
He stated that the NGO will "test the waters" before considering whether or not it could operate as a political party.
According to him, he wants to demonstrate to the public that, at the age of 70, Jimmy still has the capacity and energy to seek a greater aim. He said that however, he must first put it to the test.
"If the public believe we're excellent, we'll be a political party," he said at a news conference held at the office of one of the Sabah DAP MPs.
Wong stated that the NGO will advocate for social concerns, the economy, education, poverty, job development, and native rights.
Dr Edwin Bosi, a former Sabah DAP secretary and Kepayan assemblyman, will be the NGO's secretary-general, he announced.
He also added that the NGO is open to welcome anybody, whether from the government or the opposition, as long as they are working for the same purpose and want to tackle the issues that affect the people of Sabah.
"You have to be brave." You must be willing to make sacrifices. You must be prepared to serve time in prison. You can't be a leader unless you have these attributes.
Related Posts
Those who trust in me will join me in this crazy dream. Those who believe it is impossible can remain aboard the old ship," he continued.
Due to the outcome of the Sabah DAP election on Sunday, he resigned from the party on Monday, with the likes of Kepayan assemblyman and former state DAP Wanita chief Jannie Lasimbang, former senator Adrian Lasimbang, Kota Kinabalu MP Chan Foong Hin, and Elopura assemblyman Calvin Chong being removed from the committee list.
Luyang assemblyman Ginger Phoong, who takes over as state secretary from Chan, Tenom MP Noorita Sual, who is vice-chairman, and Sandakan MP Vivian Wong, who is state publicity secretary, are among the elected MPs who made up the state committee. Tan Lee Fatt, a Likas assemblyman, has been selected as her assistant.
Wong stated his dismay earlier this week, while announcing his retirement from the party, claiming many "loyal veterans and brains" of the Sabah DAP had been let down by the leadership in the election.
Jimmy gained the nickname "Tiger" after becoming the lone opposition assemblyman in the Sabah State Assembly in 2008. He was one of the founding members of the Sabah DAP.