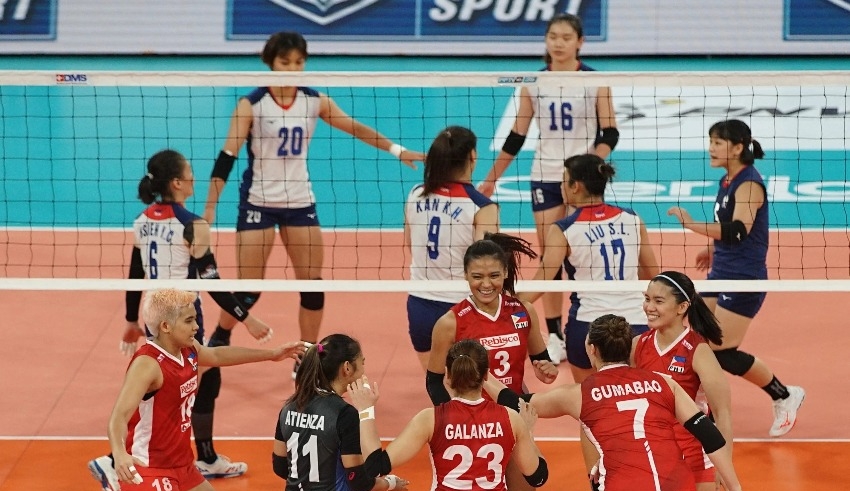 On Wednesday, the Philippine women's volleyball team, known as the Creamline Cool Smashers, boarded a plane to Thailand in preparation for its participation in the 2022 Asean Grand Prix, which will take place in Nakhon Ratchasima.
The Cool Smashers, which are being led by the team of Tots Carlos, Jema Galanza, and Jia De Guzman, are currently competing in a three-day regional tournament. This comes on the heels of the country's hosting of the AVC Cup for Women two weeks ago, where they finished in a respectable sixth place overall.
The Philippines will kick off its campaign on Friday at 7 p.m. local time against the two-leg champion Thailand. Thailand's national squad is formed of players who also competed in the AVC Cup and ended up with a bronze medal.
On Saturday at four o'clock in the afternoon, the Philippines will compete against Vietnam. The following day, on Sunday at four o'clock in the afternoon, they will end their competition against Indonesia. The competition will be won by the squad that finishes with the best record.
In 2019, the first two legs of the Asean Grand Prix were held in Nakhon Ratchasima and Santa Rosa Laguna. The women's national team concluded with a pair of bronze medals in both of these competitions, which were both played in by De Guzman.
Alyssa Valdez, who had to sit out the AVC Cup due to dengue fever, accompanied the team on its trip, but she and Lorie Bernardo, the reserve player, will not be participating in the competition.
Keep Reading
Sherwin Meneses, the head coach of Creamline, is now in charge of the national team. Other members of the national team include Ced Domingo, Jeanette Panaga, Michele Gumabao, Ella de Jesus, Pau Soriano, Kyla Atienza, Fille Cayetano, Kyle Negrito, Rosemarie Vargas, Rizza Mandapat, and returning middle blocker Risa Sato, who also did not participate in the AVC Cup due to
In the images of Creamline's departure, you can also see Philippine National Volleyball Federation (PNVF) national team commissions head Tony Boy Liao and Brazilian coach Jorge Souza de Brito, together with assistant coaches Karlo Santos and Bok Morado and strength and conditioning coach Mark Caron.
In spite of the short notice with which they participated in the AVC Cup and the fact that they were without their star spiker Valdez, the Cool Smashers put up a valiant stand in the continental event, in which they also competed against Thailand and Vietnam.
After the conclusion of the Asean Grand Prix, Creamline's attention will turn to the grand slam bid it will be making in the Premier Volleyball League Reinforced Conference, which will begin on October 8.