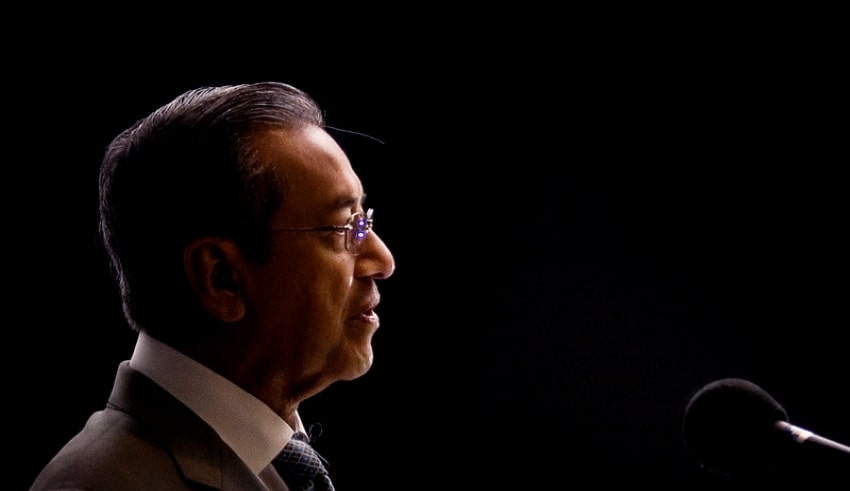 KUALA LUMPUR – Tun Dr Mahathir Mohamad said that opposition leader Datuk Seri Anwar Ibrahim has to prove his claim of having the 'numbers' as making such announcement can affect the business, investments and the country's stability.
Mahathir said that with his announcement, there will be certainty among investors when there is a threat of a new change in government. He then urged Anwar to show proof and then they should decide on the matter.
The Langkawi MP told the reporters that Anwar need to show evidence and they are willing to escalate the matter to the Dewan Rakyat so it can decide who support whom.
Mahathir said that the PKR president has made similar claims before but was not able to back it up. He said that when he resigned as the prime minister and Yang di-Pertuan Agong asked for his stand, Anwar claimed that he had majority of the support but in the end, there was never a majority to begin with.
On the issue of whether his newly formed party, Parti Pejuang Tanah Air (Pejuang) will support Anwar if he can provide proof, Mahathir said that Anwar already rejected Pejuang on his recent announcement. Mahathir said that Anwar rejected him outright and he will not be able to support him for rejecting Pejuang from the start.
Related Article: https://www.theasianaffairs.com/malaysia/2020/09/25/call-for-a-no-confidence-vote-to-settle-this-says-dr-mahathir/