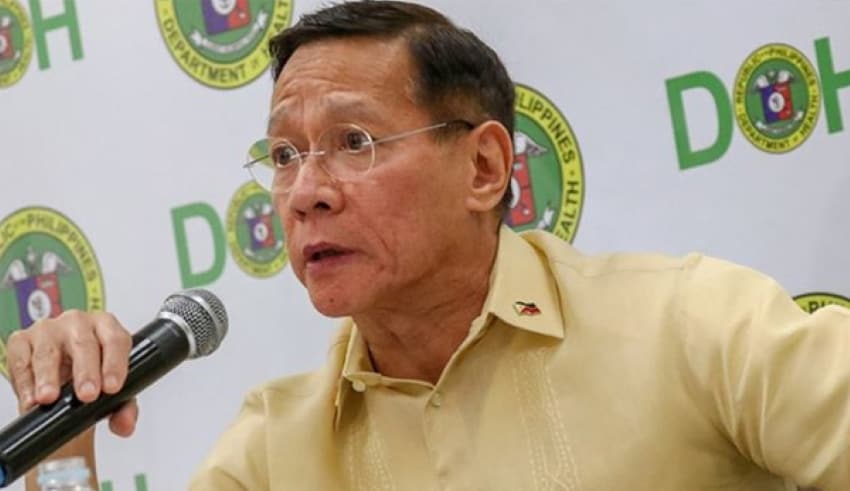 MANILA – President Duterte is confident that Health Secretary Francisco Duque III will be able to answer to all allegations against him by the office of the ombudsman over "lapses" in the health department's COVID-19 response.
Ombudsman Samuel Martires said on Wednesday that he will be forming additional teams to investigate alleged anomalies committed by DOH health officials including Duque who is heading the department who handles the COVID-19 outbreak.
Presidential Spokesman Harry Roque said the President is confident that Secretary Duque can answer all allegations thrown against him.
The health department, in a statement also expressed willingness to cooperate to authorities and ensures transparency throughout the duration of the investigation. DOH claims it has been transparent in the Covid-19 response including procurement transaction and supplies of personal protective equipment that will benefit the frontliners.
According to Roque, this investigation will not affect DOH's credibility since all health officials including Duque are presumed innocent until proven guilty.
Interior Secretary Eduardo Año also expressed support for Duque saying the health secretary was just overwhelmed managing the crisis and it's also taking a toll on everybody. The health secretary repeatedly drew flak on the way he handles the pandemic situation and the cases on the country continues to rise amid government imposed lockdowns. Several resignation calls were being pushed since April and earlier this month after blaming his staffs over the delays on the cash benefit of frontliners who died of COVID-19.
Related News: https://www.theasianaffairs.com/philippines/2020/06/18/ombudsman-orders-to-investigate-duque-other-doh-officials-for-irregularities/