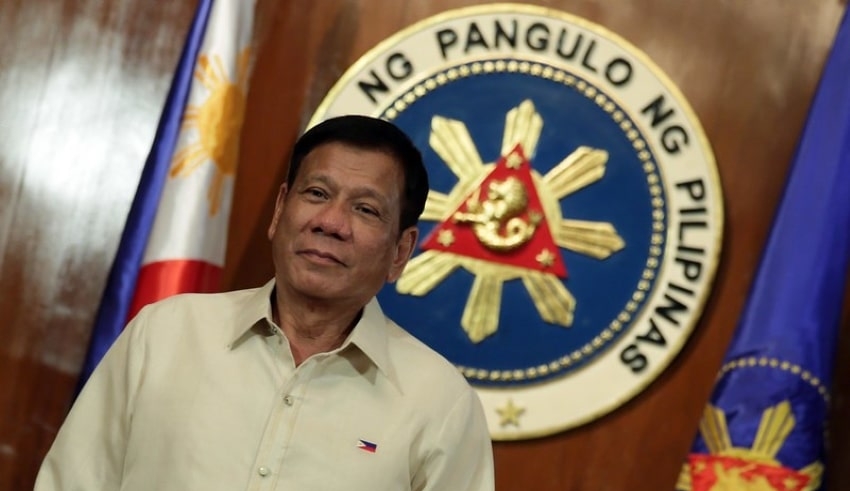 (C) Flickr, Casino Connection
METRO MANILA – Philippine President Rodrigo Duterte, in his first-ever address to the United Nations General Assembly on Wednesday, fully and unequivocally affirmed his country's legal victory against China over the South China Sea.
In a recorded speech for the 75th session of the United Nations General Assembly that was released early morning, Duterte said that he stands by a 2016 ruling of the Permanent Court of Arbitration in The Hague which rejected China's claim of all the territories in the South China Sea based on the nine-dash line.
READ: Statement on the participation of President Rodrigo Roa Duterte in the 75th Session of the United Nations General Assembly on September 22, 2020 pic.twitter.com/wAnXVpnO5y

— Presidential Comm (@pcoogov) September 23, 2020
Duterte this time took a much stronger, definitive stance in his UN speech saying that this award is part of the international law that is beyong compromise and beyond the reach of passing governments to dilute, diminish, or abandon.
In response to his critics of his previously much softer stance in the South China Sea issue, Duterte said that "We firmly reject attempts to undermine it" and showed gratitude on the increasing number of states that support the award and what it stands for.
The recent statement in the South China Sea dispute is seen as the strongest so far as Manila has been downplaying the issue to get a more favorable economic ties with Beijing.
Philippine Ambassador to China Chito Sta. Romana lauded Duterte's speech and called it an "excellent articulation of the administration's independent foreign policy,".
China has built up military installations for several island in the West Philippine Sea on the past decades asserting its claim to virtually the entire sea. Philippines, Malaysia, Vietnam, Taiwan and Indonesia also have claims to the area.
The UNCLOS is an international treaty established to regulate and define coastal and maritime boundaries andseabed exploration outside territorial claims. The tribunal that ruled on the Philippines' case against China was created under a provision of UNCLOS.