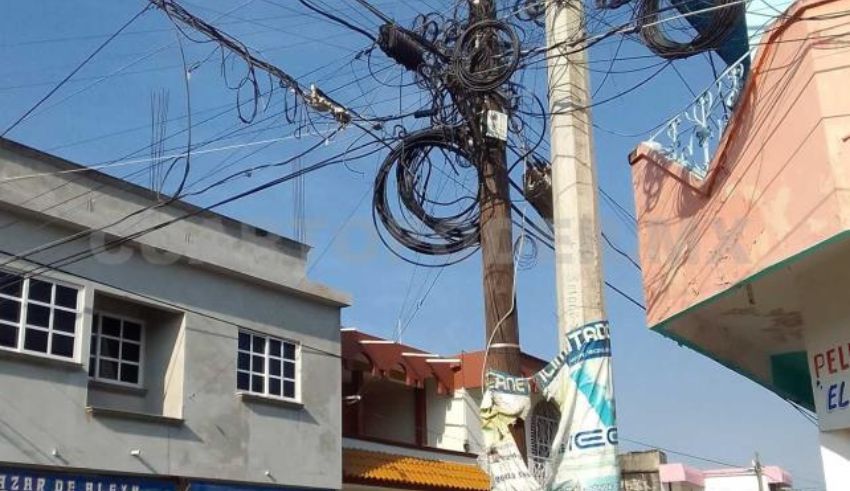 The capital of Indonesia, Jakarta, has an electricity cable network that spans more than 80,000 kilometres—enough to circumnavigate the globe. This astounding length increases the intricacy of an already convoluted web of wires, further exacerbated by the city's rapid population development and adoption of digital technologies. Unfortunately, the country is underestimating and not taking this problem seriously, which has dangerous effects on public safety and productivity.
Major cities in Indonesia frequently feature chaotic masses of cables hanging overhead. On occasion, the weight of the tangled wires even produces dangerous pole tilts. Because of inadequate planning for cable installation, telecommunications, multimedia, and data cables are haphazardly co-located alongside electrical wires. Because of this lack of planning, complaints from the public have gone unanswered, which has severely affected the availability of electricity and the standard of living for inhabitants.
Beyond aesthetics and urban concerns, this tangled cable mess poses serious risks. Electrical short circuits and fire threats present themselves to pedestrians and locals, and animal disturbances, such as those from birds and monkeys, have resulted in outages. The current situation has a growing impact on the nation's advancement.
Regulations were introduced in 2021 to partially solve the problem by guaranteeing that installing new networks does not affect the structural integrity of power poles or the electricity supply. To successfully address this urgent situation, more significant measures are required.
The government has promised to construct Nusantara, a new capital city for Indonesia, in East Kalimantan using the "smart city" idea as a possible remedy. The use of multi-utility tunnels to house different public services, such as electricity lines, fibre-optic cables, and water pipes, is a crucial component of this idea. The industrialised world, particularly Japan and several European countries, where such subterranean cable deployments have been successful for decades, inspires Nusantara.
By eliminating the network of cables overhead, Nusantara will pave the way for tidy roads and minimal public disruption. The multi-utility tunnels can be maintained effectively, and a centralised control room with digital monitoring will improve the tracking of leaks or damage. Since 1850, this strategy has been successful in Paris for cable and pipe utilities, and since 1926, it has been successful in Tokyo's Chiyoda neighbourhood, withstanding large earthquakes.
Keep Reading
The move to embrace subterranean solutions in Nusantara should not be limited to Jakarta's impending shift. Local governments all around Indonesia ought to think about using this concept as a workable remedy for their cable confusion. To serve all regions in Indonesia's aim of becoming a smart, contemporary, safe, and livable nation, implementing multi-utility tunnels necessitates careful planning, and collaboration among the government and stakeholders is essential.
Furthermore, even if Nusantara offers Indonesia a promising future possibility, it is critical to take swift action to enforce strict rules governing the use of electricity poles. This will provide some solace while the more thorough metamorphosis occurs.
Finally, Indonesia finds itself at a crossroads where it must deal with the difficulties brought on by its enormous and complicated cable system. As demonstrated by the Nusantara project, accepting underground solutions is a wise and forward-thinking decision that will improve productivity, aesthetics, and safety. Government and municipal authorities can sort out the cable tangle and open the door for a better future for Indonesia by cooperating and learning from sophisticated nations.