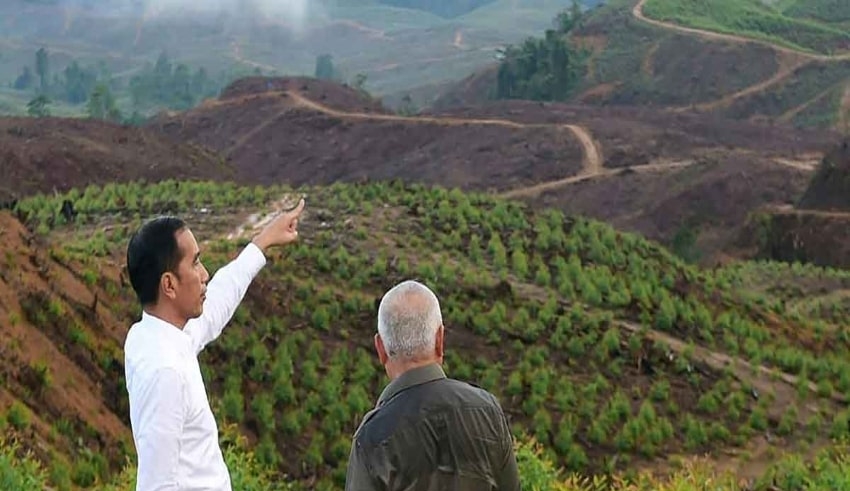 The Indonesian government said it would delay the planning of a new capital city development plan in East Kalimantan. Minister of National Development Planning/Head of the Indonesian National Development Planning Agency (PPN/Bappenas) Suharso Monoarfa said the postponement of the development plan was carried out because the government was still focused on solving the COVID-19 pandemic.
Previously, North Penajam Paser Regency had been designated by President Joko "Jokowi" Widodo as the location for the new capital city of Indonesia.
"Until today, the country's capital city program is still on hold," Suharso said at the Commission XI Working Meeting of the House of Representatives of the Republic of Indonesia, at the Parliament Complex on Tuesday, September 8.
The budget allocation support for the communication and coordination team for the strategic plan of the nation's capital is included in the national development planning program which is allocated around Rp 831.40 billion. However, the specific budget for the country's capital city development program is not yet known what the exact budget is.
Suharso ensured that the government would continue to work on the master plan and build basic infrastructure in cities around the location of the country's capital city in East Kalimantan.
"We are still in preparation, and we are continuing the master plan and construction of basic infrastructure in buffer cities such as Samarinda and Balikpapan," said Suharso.
Secretary of the United Development Party (PPP) Faction, Achmad Baidowi or Awiek respected the decision and considered the government to show empathy for the economy and public health.
"By postponing the relocation of the capital city, the government can realize the budget for the post-COVID-19 economic management sector," said Awiek.
Awiek also said it would be better if the government wanted to continue the plan to move the capital city after the economy recovers.
The Minister of Public Works and Public Housing (PUPR), Basuki Hadimuljono, explained that infrastructure development is carried out in three clusters. First, designing the area itself and determining the layout that will be completed in 2020.
Second, basic infrastructure such as roads and water, including the construction of dams.
Third, build self-government buildings by meeting structural needs.
"The construction takes approximately three to four years to complete the roads, reservoirs, water, sanitation, and buildings. The target, for example, 2023-2024, will start moving there. God willing, with this schedule hopefully, we can still handle it," said Basuki.