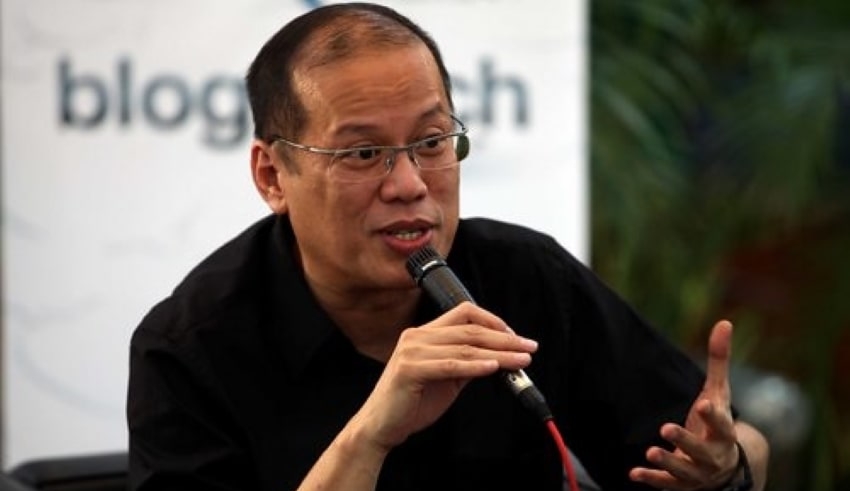 (C) Flickr, noynoy aquino
Former Philippines president "Noynoy" Aquino who is the son of two prominent pro-democracy figures in the Philippines has dies at age 61.
According to his family, Aquino had renal disease and is being treated at a hospital in Manila and died on his sleep on Thursday morning.
Nakakadurog ng puso ang balitang wala na si PNoy. Mabuti siyang kaibigan at tapat na Pangulo. He tried to do what was right, even when it was not popular. Tahimik at walang pagod siyang nagtrabaho para makatulong sa marami. He will be missed. Nakikiramay ako sa kanyang pamilya. pic.twitter.com/mqzrPKA6dr

— Leni Robredo (@lenirobredo) June 24, 2021
Leni Robredo, who is the current vice president described "Noynoy" as a good friend and as an honest president and has expressed how heartbroken she felt after hearing the news.
Related Posts
Aquino who is better known as Noynoy and PNoy has been the president of the Philippines from 2010 to 2016 and was applauded for being able to revive its economy as well for defending the country's territory. In 2013, he took Beijing to court to challenge its claims in the South China Sea which is a case that has been won by the Philippines in 2016
The scion of one of the Philippine's most revered political families has gained the public support as he rose to power after the 20019 death of his mother who is also a former president of the Philippines, Corazon Aquino.
Corazon Aquino was a well-respected figure for leading the 1986 "people power" revolt against Ferdinand Marcos, leading the way towards democracy after two decades of dictatorship. Ninoy Aquino, his father was assassinated in 1983 while standing against Marcos. He had been exiled in US and has just returned but was shot dead within minutes after stepping out of the plane.
Aquino himself have been shot five times in 1987 during an attack at the presidential Malacañang palace by the rebel soldiers in an attempt to oust his mother and its government. One of the bullets remained implanted in his neck throughout his life.
He also represented Tarlac which is a province located in the north of Manila and had worked in the sugar business of his family during the time before starting his career in the political field. He later ran for president vowing to address the poverty and corruption issues in the country.
One of his government's greatest accomplishment was when it signed a peace accord with the major insurgent group Moro Islamic Liberation Front after years of negotiation. Aquino also succeeded in introducing the reproductive health bill which gives access to sex education and contraception despite the strong opposition from the public given that the Philippines is a majority-Catholic country.
In 2013, during the disaster caused by Typhoon Haiyan, Aquino has been widely criticized for his slow response as more than 6,000 people have lost their lives because of the calamity. There were also scandals over the lawmakers' misuse of public funds that same year which tarnished his image.
His administration had been confronted with a great setback after 44 commandos were killed in a botched operation in an attempt to arrest a wanted Malaysian militant in 2015. In 2016, the populist Rodrigo Duterte has succeeded Aquino.