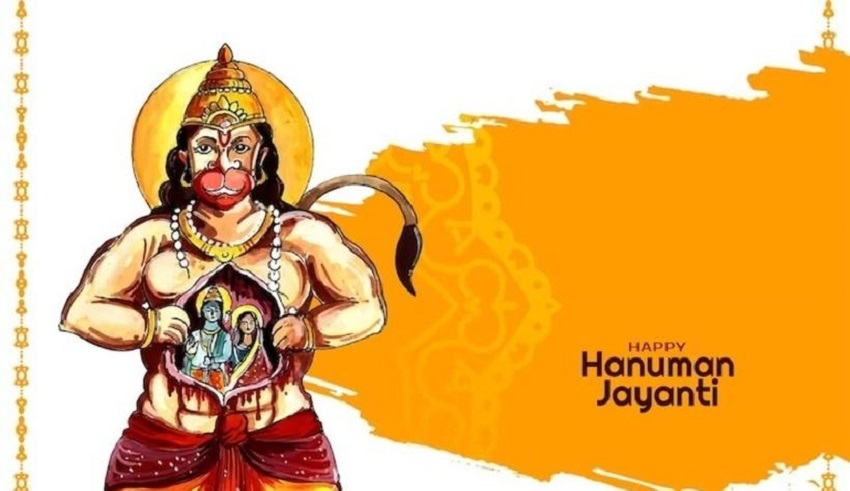 It's another special time of the year. Just like every year, Hanuman Jayanti is being celebrated across India with a whole lot of pomp and grandeur. A number of devotees can be seen celebrating the day by keeping fast and offering puja to Lord Hanuman.
Born to Anjana and Kesari, Lord Hanuman is an ardent devotee of Lord Rama and is often associated with strength, courage, and bravery. According to Hindu mythology, he is an incarnation of Lord Vishnu.
Every year on Hanuman Jayanti, scores of people across the country visit temples and seek the blessings of the lord. This April 6, as we gear up to celebrate the auspicious day, here are a handful of things to keep in mind.
Puja Vidhi
Start the puja by washing your hands and taking fresh flowers and water in the right hand, and reading Sankalpa Mantra. After showing the Avahan Mudra, devotees are usually known to meditate in front of an idol of Lord Hanuman.
Keep Reading
In the subsequent steps, the seat is now offered to the lord and devotees wash his feet with water. The idol is bathed with milk, curd, sugar, honey, and ghee, and clothes, flowers, akshata (unbroken rice), and scent are offered to the lord.
Rituals
The rituals start early morning when devotees take bath and offer puja to the idol of Lord Hanuman. They visit the temple to offer flowers, rice, red vermillion, and prayers to the lord. People are known to keep fast on the day.
Mantra
Om Shri Hanumate Namah॥
Om Anjaneyaya Vidmahe Vayuputraya Dhimahi।
Tanno Hanumat Prachodayat॥
Manojavam Marutatulyavegam Jitendriyam Buddhimatam Varishtham।
Vatatmajam Vanarayuthamukhyam Shriramadutam Sharanam Prapadye॥