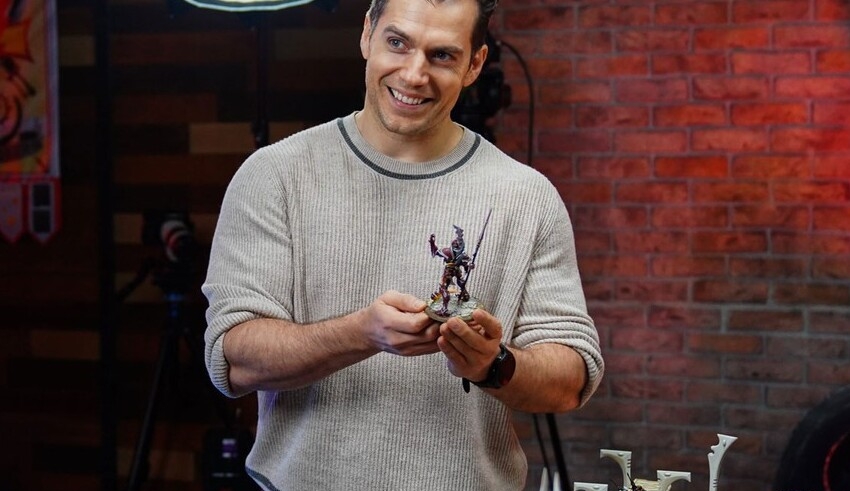 Amazon.com hopes to bring the famous fantasy miniature game Warhammer 40,000 to the big screen alongside former Superman actor Henry Cavill, after agreeing in principle to generate film and television material with the game's British developer.
The specifics of the agreement were not disclosed by London-based Games Workshop, but the move underlines Amazon's efforts to capitalize on the streaming boom and compete with HBO Max and Netflix.
"For thirty years, I've envisioned a live-action Warhammer world," Cavill said on the social networking platform Instagram.
"Now, after 22 years in the industry, I finally believe that I have the skill set and expertise to bring a Warhammer Cinematic Universe to life," he stated, adding that the first steps would be to hire a director, producer, and writer.
Cavill's involvement was generating investor and public interest, with media rumors indicating that the enthusiastic Warhammer fan may appear in the new movie and serve as executive producer, so potentially extending the miniature game's fan base.
The British actor, age 39, did not elaborate on the scope of his engagement.
Keep Reading
On Thursday, December 15, the actor stated he will not return as Superman in the DC world. In October, he announced his departure as "Geralt of Rivia" on Netflix's The Witcher, another book-to-game adaptation.
Cavill, a self-proclaimed "geek," has expressed his fondness for video games and Warhammer in several interviews and has made no secret of the fact that he actively pushed producers of The Witcher to cast him in the series.
He startled his admirers at the beginning of the outbreak by posting a photo on Instagram of his "nearly lifelong" pastime, painting Games Workshop miniatures.
The firm, founded more than three decades ago, produces tabletop fantasy and futuristic combat games, such as the 41st-century-set Warhammer 40,000.
Amazon, whose premarket shares were down 0.5%, did not immediately reply to a request for comment.
The announcement follows Amazon's expensive prequel series to J.R.R. Tolkien's Lord of the Rings novels – The Rings of Power, which established a record debut for a Prime Video series in September after being viewed by over 25 million viewers.
Games Workshop stated that Amazon's entertainment section will create film and television adaptations of its intellectual property, beginning with the Warhammer 40,000 world.
The British corporation stated that it would also provide Amazon merchandising rights, and that Amazon will begin developing the idea, including early talks with authors.