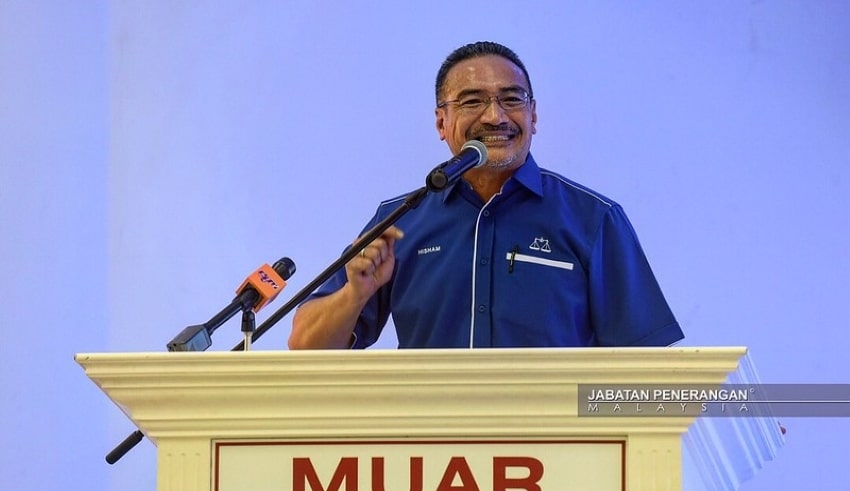 (C) Flickr, Foto Penerangan
KUALA LUMPUR – Foreign Minister Datuk Seri Hishammuddin Tun Hussein stressed that the increasing challenge of the region's leadership stating the Asean aims to become its own master with the main purpose of ensuring peace and stability.
Hishammuddin joined the video conference meeting from Putrajaya, reiterated that the region's approach on the issue of dealing with each other can result to peace or disaster on the stability of the region.
.@ASEAN-U.S. 🇺🇸 Mtg, 🇲🇾 highlighted :-

1. Must preserve, maintain open & connected supply chains ;
2. #SouthChinaSea is a sea of peace, stability & trade, must never allow it to be an arena for contention;
3. Hopes U.S. & 🇰🇵 DPRK could swiftly resume talks at the highest level pic.twitter.com/XQ90oXBSVz

— Hishammuddin Hussein 🇲🇾 (@HishammuddinH2O) September 10, 2020
The Foreign Minister also highlighted major several issue including the the Rakhine State, Palestine and the developments in the South China Sea.
Speaking on the South China Sea, Hishammuddin said that the country remains firm on its commitment to ensure security on its sovereignity and interest on the disputed areas.
He said that Malaysia has consistently reiterated that the issue should be managed and resolved in a rational manner through dialogue, consultation and diplomatic channels.
He also urged all parties to refrain activities that would complicate the matters in the South China Sea and that foreign ministers must look at all approach to ensure the peace in the region.
On the developments in Rakhine State, Hishammudin said that the issue and effects of this crisis are affecting other countries including Malaysia. He said that the Asean member states must realise that the issue of people smuggling and trafficking can only be addressed with the full cooperation of ASEAN member state.
Speaking on Palestine issue, the Foreign Minister that Malaysia is disappointed by the lack of developments in the peace talks between Palestine and Israel. Malaysia continues to monitor the Israel's announcement to suspend plans to annex parts of Palestinian territory in the West Bank and that the Malaysia will not be let down by this current administration as Israel made it clear that the decision is temporary.
The AMM-53 started yesterday until Saturday with the Covid-19 situation being the main agenda as well as the preparation for the upcoming 37th Asean Summit in November
Related Article: https://www.theasianaffairs.com/malaysia/2020/08/17/hishammuddin-malaysia-back-in-good-terms-with-china-india/