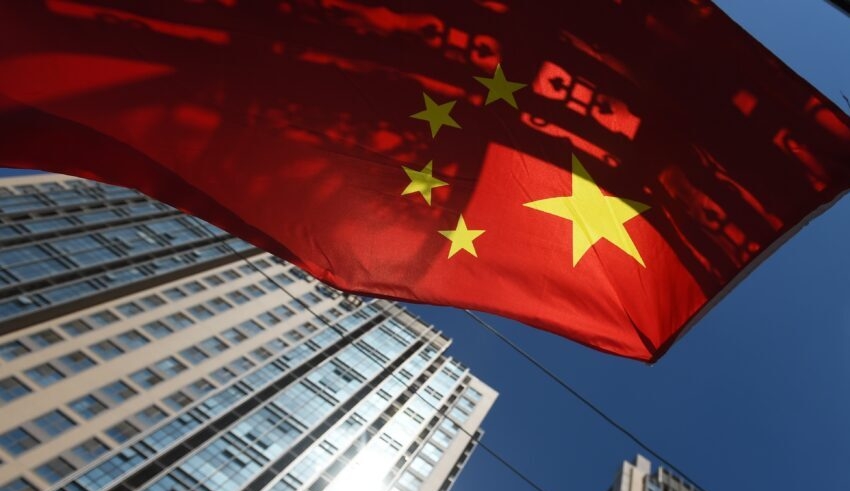 When he vanished in mid-February, one of China's most prominent investment bankers, Bao Fan, was apparently searching for a secure location to store his fortune.
Last month, the Financial Times reported that Bao, the creator of China Renaissance, was in the midst of forming a private wealth management business in Singapore to transfer money out of China and Hong Kong, citing four individuals familiar with the preparations.
Bao is one of a rising number of affluent Chinese executives who have fled to Singapore — called the "Switzerland of Asia" — in order to avoid Beijing's crackdowns on private sector and corruption.
"In recent years, wealth has poured into Singapore from China and Hong Kong," a wealth manager at a Singaporean bank with a big number of Chinese clients told Al Jazeera on condition of anonymity.
"In private chats, a number of them have cited the disappearances of Chinese businesspeople and uncertain economic conditions as the key reasons for transferring money out of China," the wealth manager explained.
With the ascension of Xi Jinping, China's most powerful leader in decades, who has led his country in a more authoritarian and nationalistic path, Singapore has developed a reputation as a safe haven for high-net-worth Chinese.
More than 100 high-ranking Chinese Communist Party members and tens of thousands of lower-level officials and businesspeople were punished for white-collar offences during the first five years of Xi's anticorruption campaign.
Recently, money has fled China due to a legislative crackdown on private business that has affected the IT, education, and real estate industries.
Keep Reading
Is China's go-to country Singapore?
A supervisor at a large international bank with branches in Singapore, who spoke on condition of anonymity, told Al Jazeera: "My clients have told me that the current political climate in China is less tolerant of wealthy people than it was in the past, and that is why they wanted to move their assets out."
Historically, Chinese investors would then look to Hong Kong, but the city's years of turmoil and economic deterioration have made it less desirable as an investment destination than it once was.
Simply put, China is becoming a "less attractive place to invest in," causing Chinese investors to seek "better prospects overseas," according to University of Tennessee specialist on Chinese fintech and shadow banking Sara Hsu.
While it is difficult to transport huge sums of money out of China, many have found a method, according to Hsu.
Singapore has felt the flood of Chinese capital quite strongly.
Mainland Over one-quarter of the purchasers of the 425 luxury residences sold in the city in 2022 were Chinese, outnumbering American buyers by more than two to one.
Singapore's residential real estate prices increased by 14 percent in 2022, according to data from real estate consultancy firm Knight Frank, whereas prices in other cities with traditionally popular real estate markets, such as Hong Kong and Sydney, fell by single digits. Analysts have stated that domestic factors, and not wealthy foreigners, are responsible for the price increases.
Chinese nationals who, under Singaporean law, are ineligible to purchase real estate have elected to rent instead, leading to the doubling of annual rental expenses for certain high-end houses.
According to the Straits Times, rental costs grew by 33.2% from January 2022 to January 2023 across the city-state.
A lawyer in Singapore's wealth management industry projected last month that the number of wealth management offices had than quadrupled from 700 to 1500 in 2022, with around half of those offices originating in China.
In Sentosa, an island off the southern coast of Singapore's main landmass that is popular with tourists, the flood of foreign money has led in a membership at the Sentosa Golf Club doubling in price to S$880,000 ($660,000) for foreigners in 2019.
Singapore offers several attractions for wealthy visitors seeking security for themselves and their possessions.
The city-state is a stable tax haven that has offered banking and investment management services to rich clients from across the globe for decades.
Since attaining independence in 1965, Singapore has served as a model of stability. The ruling People's Action Party has one of the longest unbroken governing streaks in the world, while dominating in a country that practically prohibits most forms of dissent and has one of the lowest ratings for media freedom.
Crime and corruption rates are low, and the per capita gross domestic product (GDP) is among the greatest in the world at about $72,000.
Singapore is physically and culturally similar to the Chinese mainland for Chinese mainland residents. Singapore has the same time zone as China, and Mandarin is commonly spoken among the 70 percent of its population that is of Chinese descent.