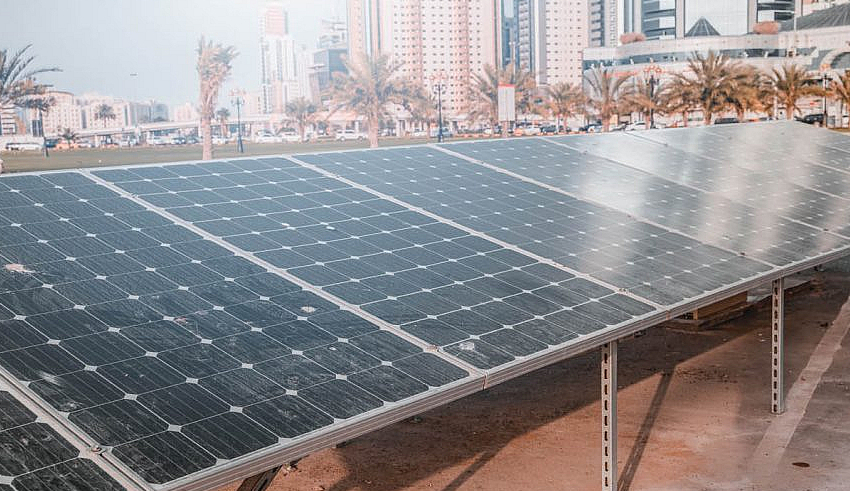 The UAE possesses the world's greatest solar energy potential. More than ninety percent of the nation's terrain is capable of producing solar energy.
Solar has the ability to completely revolutionize our energy generation methods. In recent years, there has been a justifiable emphasis on the energy trilemma – the need to strike a balance between energy reliability, cost, and sustainability, as well as its influence on daily life.
How we strike a balance between security, affordability, and sustainability in the energy industry is one of the world's greatest concerns. Even despite the greatest intentions, it offers a series of compromises among three opposing agendas. This issue cannot be ignored, and we must all confront it.
According to our newly published Statement of Future Capacity Needs 2023-2029 study, Emirates Water and Electricity Company (Ewec) is advancing the energy transition while continuing to maintain an efficient, sustainable, and dependable electrical supply for the country.
The report recommends a feasible, practical, and essential road map to meet growing demand and prepare Abu Dhabi and the UAE for their future needs in a sustainable manner, given that an increase in industrial activity and population will result in a 30 percent increase in gross peak power demand by 2029.
Ewec will continue to spearhead the development of significant strategic projects to build a sustainable future for Abu Dhabi and the UAE and make it a global model for the production of sustainable and efficient water and power.
Keep Reading
By 2030, our solar power capacity will expand by more than 600% to 7,3 gigawatts. And within that timeframe, we will reduce our average carbon dioxide intensity from energy generation by almost 40%.
We will also increase reverse osmosis (RO) desalination water output dramatically, with four new facilities in various stages of development, resulting in an 88 percent reduction in water production emissions intensity.
The 1 gigawatt Noor Abu Dhabi is the world's biggest single-site solar power plant, and the 1.5 gigawatt Al Dhafra Solar PV, which is now under development, will be the world's largest single-site solar power plant once operational.
Al Ajban Solar PV is our third utility-scale solar PV project, and once commercially operational, it will generate enough electricity for approximately 160,000 homes and reduce Abu Dhabi's carbon dioxide emissions by more than 2.4 million tonnes per year — on par with its predecessor, Al Dhafra Solar PV.
Our expanding portfolio of renewable and clean energy projects is significantly accelerating the decarbonization of the country's energy sector in accordance with the UAE Net Zero by 2050 strategic initiative, as well as contributing to the achievement of the Abu Dhabi Department of Energy's clean energy strategic target 2035 for electricity production in Abu Dhabi.
The expansion of solar power generation is central to our ambitions.
Ewec has been entrusted with increasing its solar capacity annually over the next decade. We have the answers, and our most recent report details how to adopt them.
With innovation and cooperation, we will make solar energy a pillar of the UAE's energy portfolio and contribute to the country's net-zero energy objective.