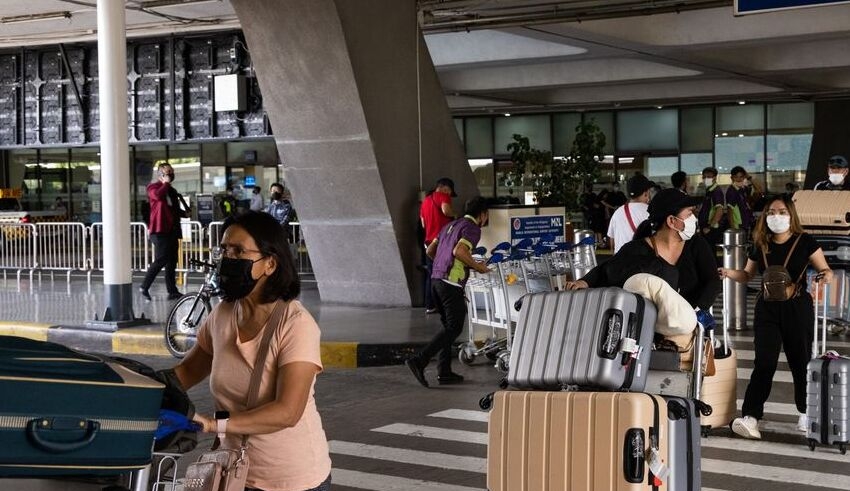 When Manila's airspace went dark on January 1st, stranding around 65,000 passengers at the Ninoy Aquino International Airport, discussions about privatizing the airport and essential services such as air traffic control soon spread.
There have been several attempts to privatize the airport, with some of the country's wealthiest individuals teaming together to fund the P102 billion refurbishment. However, the plans ultimately failed due to commercial concerns.
These discussions have been resurrected in 2023. After the power outage rendered air navigation communication, radio, radar, and internet inaccessible, the privatization of air traffic control is now a topic of discussion. It was a perfect storm of economic chaos and threat to national security.
Privatization of air traffic control is not a novel topic for the rest of the globe. Countries such as the United States have weighed the advantages and disadvantages of privatizing air traffic management. Proponents of privatization have cited the Canadian example to advocate for privatization.
In the meanwhile, nations such as Australia, Germany, and the United Kingdom have chosen models of government-controlled enterprises and private-public partnerships.
The outage will be investigated by legislators in the Philippines, and privatization is expected to be a topic of discussion during these hearings.
To better comprehend the complexities of air traffic privatization, the Philippines would be well-advised to examine what other nations have done and what ideas they have rejected.
Former president of the United States Donald Trump once advocated outsourcing air traffic control to a private, non-profit organization.
In 2017, Trump characterized US air traffic control as "ancient, broken, obsolete, and awful." He noted that his personal pilot had grumbled about the system's antiquated nature.
The United States has the most air traffic, with over 45,000 flights and 2.9 million passengers each day across an airspace of 29 million square miles. According to the US Federal Aviation Administration, there are around 10 million scheduled flights every year (FAA).
Republicans who supported Trump's action argued that privatization would liberate air traffic control from government budget procedures, which prevented it from committing to long-term contracts necessary for capital-intensive infrastructure.
Private enterprises, unlike the government, may also access finance markets for large expenditures.
Additionally, privatization would make air traffic control self-sufficient and free of disruptions caused by partisanship and budgetary impasses.
Proponents of privatization also contended that it would save the government billions of dollars since airport fees would support traffic control instead of taxpayers, the majority of whom do not fly frequently.
US Representative Peter DeFazio stated, however, at a 2017 congressional hearing that privatization might imply handing away public assets and taxpayer funds.
Other legislators, as well as airlines such as Delta Air Lines, have raised worry over the effects of cutting relations between the FAA and air traffic control on national security.
Keep Reading
Mark Sullivan, the former director of the United States Secret Service, stated that a united FAA was essential for developing air defense plans and safeguarding high-profile events such as presidential inaugurations, political conventions, and other security-intensive gatherings.
The US Government Accountability Office (GAO) was unable to determine whether non-governmental organizations may adopt established air defense procedures.
The plan of Trump's friends, including the chairman of the House Transportation Committee, Bill Shuster, did not even reach the floor of the House for additional consideration.
Canada was the first nation to privatize its civil air navigation system, and it remains one of the few entirely private air traffic control firms in the world.
NAV Canada, the second biggest aviation navigation service provider, administers 18 million square kilometers of Canadian civil airspace and North Atlantic oceanic airspace under Canada.
In 1996, it became a non-profit business after the Canadian government sold it for CAD$1.1 billion to a non-profit organization. Additionally, it is a non-share capital corporation, meaning it has no stockholders. This paradigm enables direct investments in operations and infrastructure.
The Canada model is one of the few completely private air navigation systems, while the others are government-owned and managed.
According to NAV Canada, the private approach is "unique" and guarantees greater independence between the country's civil aviation operator and regulator. It also keeps their service "targeted and customer-focused."
However, this does not imply that the Canadian government has little sway over it.
Three of NAV Canada's fifteen directors are elected by the Canadian government. Four directors are elected by commercial airlines, two by labor unions, and one by business and general aviation. The ten directors then choose four independent directors without links to any stakeholder group. These 14 directors then appoint the president and CEO, who becomes the fifteenth board member. Two-thirds of the board must be citizens of Canada.
Air traffic control in Canada was privatized in response to requests to upgrade the country's infrastructure, which had been bogged down by system delays and expenses.
NAV Canada derives its annual revenue of around $1 billion CAD from service fees assessed to aircraft operators. Additionally, it offers technology and other air navigation services worldwide.