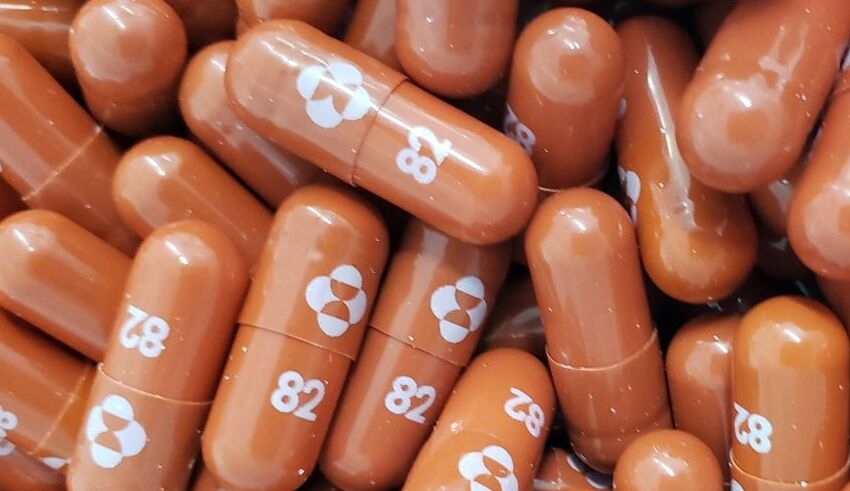 China is in negotiations with Pfizer Inc. to get a license that will allow domestic drugmakers to produce and market a generic version of the COVID-19 antiviral medicine Paxlovid in China, according to three sources cited by Reuters.
Since late last month, China's National Medical Products Administration (NMPA) has been in charge of negotiations with Pfizer, according to one source with knowledge of the situation.
According to a source, Beijing is eager to conclude license agreement details before the Lunar New Year begins on January 22.
As a result of the government's unexpected abandonment of its "zero-COVID" policy last month, infection rates have skyrocketed in Chinese hospitals. The rising tide of illnesses throughout the nation has overloaded hospitals, depleted pharmacies, and sparked worldwide worry.
In a clinical trial, Paxlovid was found to reduce hospitalizations in high-risk patients by around 90%; thus, the medicine is in high demand, with many Chinese seeking to import it from overseas. Beijing's resistance to western vaccinations and treatments has been substantial. Paxlovid is one of the few foreign oral treatments it has authorized.
China authorized Paxlovid, which was meant to be widely accessible through hospitals, to treat high-risk patients in numerous regions in February of last year. Pfizer secured an agreement last month to supply Paxlovid to China through a local firm in order to increase the drug's accessibility.
Neither the NMPA nor the State Council Information Office, which handles media inquiries on behalf of the government, responded to Reuters' requests for comment.
Keep Reading
A spokesman for Pfizer stated that the business is actively engaging with Chinese authorities and other relevant parties to ensure an appropriate supply of Paxlovid in China.
All sources declined to be named since they are not allowed to communicate with the media.
The NMPA convened a meeting with several Chinese drugmakers at the end of December to discuss the preparations necessary to manufacture a generic version of Paxlovid in the hopes of obtaining a license in the near future, according to two sources.
Zhejiang Huahai Pharmaceutical, which struck an agreement with Pfizer in August to produce Paxlovid exclusively for use on the mainland, and CSPC Pharmaceutical Group, a prospective mRNA COVID vaccine producer, are among those who attended the conference, according to the first source.
According to a second source, the NMPA has also instructed companies to prepare for registration in order to make the generic version of Paxlovid.
In recent weeks, prospective candidates like Huahai and CSPC have conducted "bioequivalence studies," which are needed by Chinese authorities before to the sale of generic medications, according to two individuals and a third source with direct knowledge of the situation.
In order for a generic drug to be declared comparable to a brand-name drug, several tests are necessary to ensure that they function similarly in the body.
One of them stated that both Huahai and CSPC anticipate submitting the test findings to the NMPA later this month.
Neither Huahai nor CSPC responded to a request for comment.
In March, 35 generic drugmakers from around the world, including five Chinese manufacturers, entered into a license agreement with the UN-backed Medicines Patent Pool to produce inexpensive copies of Paxlovid for 95 poorer nations (MPP). This license prohibits firms from selling generic Paxlovid in China.
The MPP license deal is royalty-free for Pfizer, but the World Health Organization classifies COVID-19 as a "Public Health Emergency of International Concern" (WHO).
MPP said at the time that, beyond the pandemic period, sales to low-income nations would remain royalty-free, while sales to lower-middle-income and upper-middle-income countries would incur a 5% fee for sales to the public sector and a 10% royalty for sales to the private sector.
Due to significant shortages of antivirals as 1,4 billion Chinese battle diseases, domestic media report that many have turned to illicit routes to obtain Paxlovid and other medications. Scalpers charge up to 50,000 yuan ($7,260) for a box of Paxlovid, which is more than 20 times the drug's initial price of 2,300 yuan.
According to three sources, China has also exerted pressure on Pfizer to reduce the price of Paxlovid since the government intends to include the medicine in the national medical insurance program, which might pay a portion of the cost.