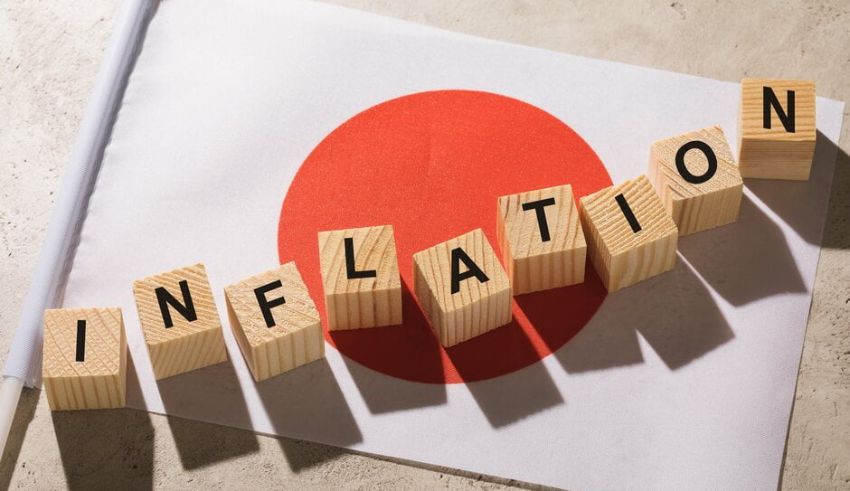 For the fifteenth month, Japan's core inflation in June remained above the 2% target set by the country's central bank. However, a closer examination of the data reveals that an index that does not consider energy costs experienced a slowdown, suggesting that the long-lasting commodity-driven pricing pressures may have peaked. The nation's services price rise also slowed during this time, but authorities haven't yet noticed enough wage pressures to urge an immediate change in the ultra-loose monetary policy. The ramifications of these trends, their potential impact on the monetary policy of the Bank of Japan (BOJ), and the outlook for inflation in the upcoming months are all covered in this article.
Japan's core consumer price index (CPI), which excludes the cost of fresh food, increased 3.3% in June compared to the previous month. This increased from the 3.2% gain in May and equalled the median market prediction. Higher utility costs, a constant increase in food prices, and the cost of daily essentials were all contributing factors that put further financial burdens on households.
An index that considers only the price of fuel and not the cost of fresh food would be a more important metric for the BOJ. This gauge, which is seen to be a more accurate indicator of trend inflation, showed a 4.2% increase year over year in June, which was a little less than the 4.3% increase seen in May. This reduction, which was first noticed in January 2022, shows that the recent rapid surge, which was brought on by several price increases by businesses, is now stabilising.
Following an increase of 1.7% in May, services prices, which are widely watched by policymakers to see whether inflation is primarily driven by increasing labour costs, saw an increase of 1.6% in June. Inflation of services has slowed down as a result, suggesting that wage pressures may not have reached the necessary level to trigger a change in the ultra-loose monetary policy.
Fresh quarterly predictions will be presented during the BOJ's upcoming policy meeting, which is set for July 27–28, and progress towards Japan's goal of sustainably achieving its inflation target of 2% will be discussed. Since inflation has been higher than the central bank's target for more than a year, there is market anticipation that the BOJ may begin to phase off its divisive yield curve control (YCC) policy at the meeting.
Keep Reading
Until cost-push inflation shifts to a scenario-driven by strong domestic demand and greater wage growth, it is critical to maintain a very loose monetary policy, according to BOJ Governor Kazuo Ueda. Whether businesses will continue to raise salaries in the coming year in line with the existing trend and subsequently pass on increased labour expenses to customers through higher service prices is the primary variable that will affect the central bank's decision.
Analysts predict that while inflation outside of food and energy will likely moderate in the upcoming months, the speed of the reduction will be sluggish. Cost-push inflation appears to be at its top, which might allow the BOJ to continue with its current monetary policy for the time being.
Core inflation in Japan has consistently exceeded the BOJ's target rate of 2%. The most recent data, however, indicates that commodity-driven price pressures may be peaking, and the central bank will feel some respite. Policymakers may wait to change the ultra-loose monetary posture until intense wage pressures develop because service price inflation is also moderating. The BOJ is anticipated to raise its projection for inflation this year, although current trends may make it less urgent to phase out significant monetary stimulus soon. Now the focus is on how to wage dynamics and inflation develop over the next few months and how they will influence the BOJ's future monetary policy decisions.