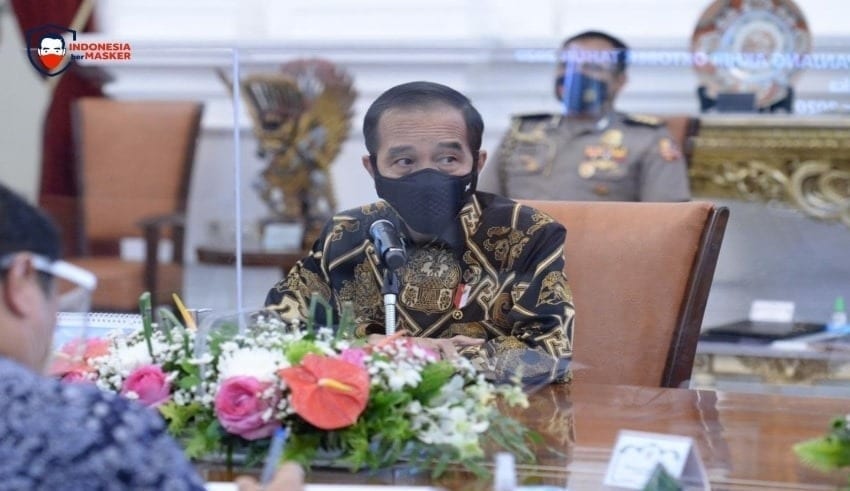 (C) Joko Widodo / Twitter
Mr Joko Widodo, President of the largest Muslim-majority nation in the world called on Indonesia not to rush the roll-out of vaccinations, citing public awareness issues as to whether they were halal.
Indonesia has struggled to get its epidemic under control with more than 365,000 cases of coronavirus and more than 12,000 deaths, and the government has been rushing to secure a supply of vaccines while still under development, drawing criticism from some epidemiologists for finding a "silver bullet" solution before full vaccine efficacy and protection is known.
Senior ministers also suggested that authorisation for emergency vaccinations may be given as early as next month. But a more cautionary approach was suggested by the President, best known by his pseudonym Jokowi who cautioned against urgency and urged specific public messages on whether vaccines were halal or acceptable under Islam.
Rencana pemberian vaksin Covid-19 membutuhkan persiapan yang detail dan hati-hati. Vaksinasi ini tidak akan dilaksanakan secara tergesa-gesa.

Semua harus siap, termasuk komunikasi publik mengenai halal dan haram, harga, kualitas, dan distribusinya. pic.twitter.com/Z9IOWMsB9J

— Joko Widodo (@jokowi) October 19, 2020
Indonesia has previously committed to vaccinating more than 100 million citizens next year, but Mr. Joko said yesterday that the 270 million inoculation scale in an archipelagic nation will be uniquely difficult. In Indonesia, including in 2018, when the Indonesian Ulema Council released a fatwa stating that a measles vaccine was haram, or banned under Islam, debate about whether vaccines conform to Islamic values has stymied public health responses before.
In addition to other deals, Indonesia has made deals to acquire 50 million doses from China's Sinovac by March of next year and 100 million from AstraZeneca by next April.Sinovac vaccines as well as Sinopharm and CanSino Biologics from China will be available to 9.1 million individuals this year, with health workers prioritized, said Dr. Achmad Yurianto, a senior official of the Ministry of Health.
Indonesia's rush to secure supplies of unproven vaccines has caused concern among epidemiologists, some of whom suggest that, before a safe and effective vaccine is usable, it should instead concentrate on testing and contact tracing.
Related Article: https://www.theasianaffairs.com/indonesia/2020/10/13/indonesia-intends-to-try-the-covid-19-vaccines-in-early-november/