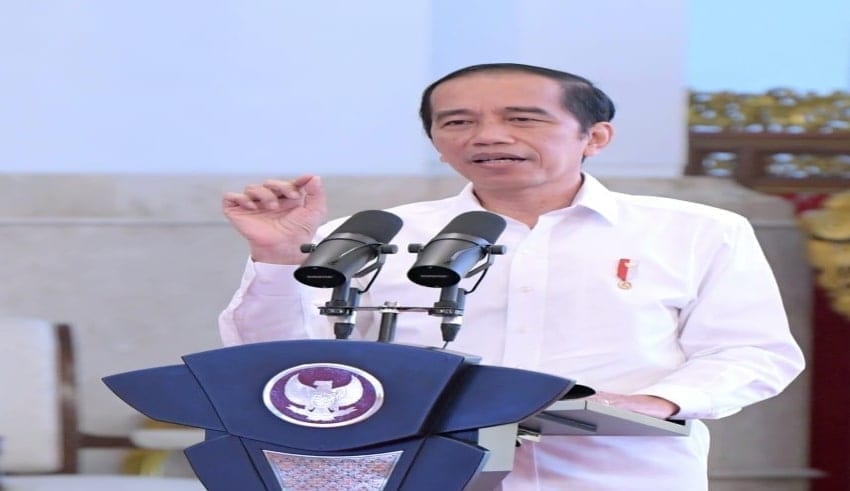 It is important to expand the agricultural sector on a vast economic scale, on food lines, through the optimum use of infrastructure and technology in order to increase productivity and minimize imports. President Jokowi stressed that it is no longer possible to grow the agricultural sector in a traditional and routine way, but that it needs breakthrough and creativity. He said he wants the construction of the food estate to be completed this year, so it can act as a blueprint for other regions.
Di masa pandemi ini, sektor pertanian menempati posisi sentral. Maka pengelolaannya harus dijalankan dengan baik dan serius.

Peningkatan skala ekonomi dan penerapan teknologi pertanian harus segera ditempuh agar biaya produksi jadi lebih murah dan harga jadi lebih kompetitif. pic.twitter.com/x486xXBMqK

— Joko Widodo (@jokowi) January 11, 2021
The President also called attention to the size, which is still high, of food imports. The agricultural growth carried out so far has not succeeded in relieving Indonesia of import requirements. He even gave directives to solve the development issue, as a number of food commodities, such as garlic, sugar, maize, soybeans and other commodities, would be needed for Indonesia to expand.
Along with this, The President urged the Ministry of Agriculture in North Sumatra and Central Kalimantan to complete plans for the production of food estates by 2021. The Head of State was sanguine that other provinces will mimic food estates in North Sumatra and North Sumatra in his opening remarks during a national working meeting on 2021 Agriculture Creation at the State Palace.
The food estate is actually expected to be situated in the Kapuas District and Pulau Pisau in Central Kalimantan, covering an area of around 164.6 thousand hectares in total. On the land that was previously a peatland project field, rice planting is scheduled. However, the food estate in North Sumatra is expected to be situated exclusively for horticultural commodities in the Humbang Hasundutan District.
Consequently, Food estate is a concept of food production that is applied in an interconnected way that includes in some areas farmland, plantations, and even livestock. The purpose of the food estate, known as a large-scale food barn, is to preserve national food security.