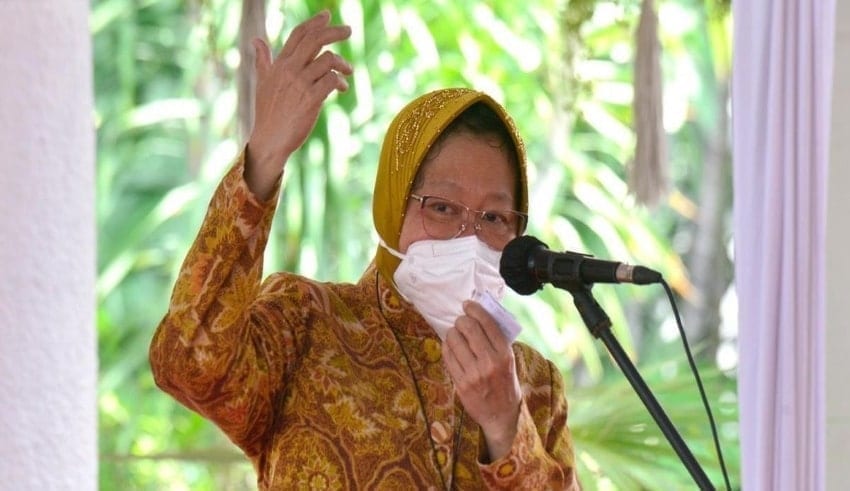 The Minister of Social Affairs Tri Rismaharini spoke of the government's implementation of a new system for the delivery of basic food assistance in 2021 that could deter fraud.
They also shared that a more detailed basic mechanism for the delivery of food assistance would be planned. Later, not only will the government offer help in the delivery of basic food relief, but it will also collect information on the beneficiaries of the aid.
Next year, the government as was the case all through 2020 will redistribute social aid to the population. The allocation of social assistance was over 90 percent on average during 2020. In fact, The Social Affairs Ministry had recently initiated the Social Entrepreneurship Program (Prokus) targeting the Family Hope Program (PKH) graduate beneficiaries to help them keep their businesses afloat.
The first solution is the B-for-S corporate plan to counter social risk, while the second is the B-plus-S approach, a people's empowerment strategy for business and social convergence. It is predicted that the initiative would reduce hunger and unemployment. On the other hand, Prokus has three components known as the Triple Force, namely Business Mentoring Incubation (IMB), Social Assistance in Working Capital Incentive (BSiMU), and Social Mentoring.
Morever, Looking back, Oorange Unpad ZFN Agape Indonesia, Bina Swadaya, the State Polytechnic of Semarang and mentors from the social affairs office in the sub-districts were interested in introducing the curriculum.
The entrepreneurship program is part of government interference to support graduate PKH recipients to endure this pandemic. The entrepreneurship program is part of the government's intervention to help graduated PKH beneficiaries to survive in this pandemic.
For the progress this year, there were five regions of Majalengka District, West Bandung District, Jakarta, Semarang District, and Bantul District, the Prokus Fund that was given an amount of Rp3.5 million each to one thousand graduated PKH beneficiaries and this is something that they are proud of since it's unlikely to happen due to pandemic.