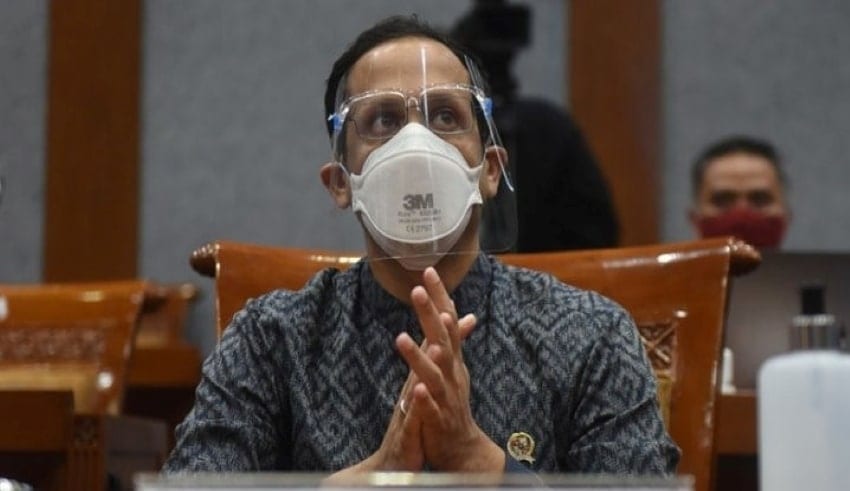 In the midst of the pandemic, Indonesian universities have continued to innovate with lecturers and students undertaking research and development to find ways to deal with infections and curb coronavirus transmission. This is stated by Nadiem Anwar Makarim, Minister of Education and Culture.
It is also reported that the innovations of lecturers and students from different universities, including RIGHA rapid diagnostic test kits, robots to help treat COVID-19 patients in educational hospitals, and ventilators, have been mass-produced.
Furthermore, since June of this year, thousands of students have participated in the Pioneer Teaching Campus program, helping elementary school students learn and conduct thematic real-work courses. Along with this, have also performed their duties as behavior change agents by inviting the public and fellow students to follow health protocols to prevent coronavirus transmission.
On the other hand, Minister of Research and Technology Bambang PS Brodjonegoro said Indonesia was aiming at producing a prototype of an intelligent radiation monitoring system at the end of 2024.
Brodjonegoro, who is also chief of the National Research and Innovation Agency, will be ready for trial and operation at the end of 2024 for the prototype for the intelligent radiation monitoring system. He noted at the Indonesia-Japan Joint Symposium on Nuclear Research and Development, Safety and Education that the increasing use of nuclear technology and radioactive substances in Indonesia requires an integrated radiation monitoring system for nuclear safety and security at the national level.
Batan Chief Anhar Riza Antariksawan said at the symposium that setting up an integrated national radiation monitoring system is one of the industrial sector's National Research Priorities (PRN) for 2020-2024. In view of this, Batan is the national coordinator for the implementation of the National Priorities of Research.
The activity aims to develop a wide range of systems for radiation monitoring, such as Radiological Data Monitoring Systems (RDMS), Radiation Portal Monitors (RPM) and Mobile Radiation Detectors.
In addition, plans are in place to develop an IT-based communication system to connect and compile all radiation detectors into a database to be operated by the Supervisory Board of Nuclear Energy.