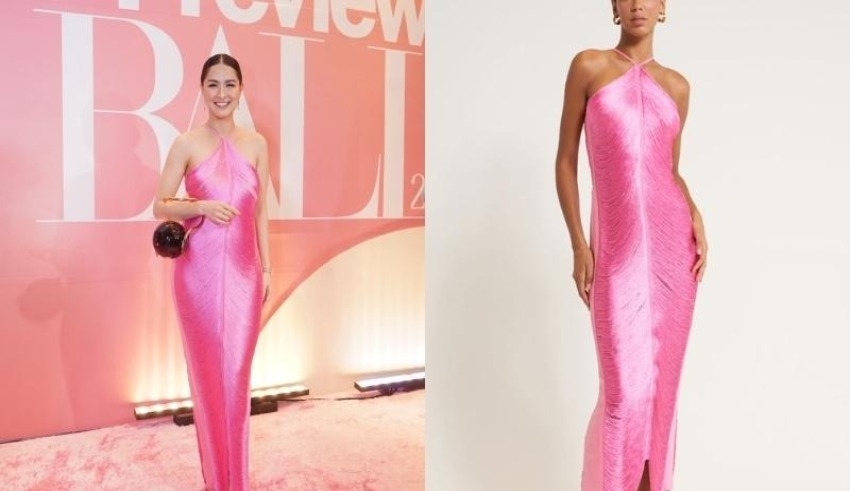 Everyone at this year's Preview Ball 2022 seemed to stop moving as Marian Rivera walked through the door. She strolled down the pink carpet wearing a beautiful pink fringe dress that completely captured her and her stylist Melville Sy of Studio 24c's sartorial goal: "to be new and contemporary." Her date for the evening was Melville Sy.
The recipient of the award for the 50 Most Influential Advocates was a show-stopper last night, and we can't help but focus on her perspective on the Barbiecore movement.
Related Posts
The jaw-dropping halter gown by Cult Gaia serves as the foundation of Marian's style. Even with just a little bit of movement, the way the fringe was draped across Marian's torso emphasized her shapely curves. The back of the dress is as gorgeous as the front, which is saying a lot considering how good the front looked! The back of Marian's dress was open and featured a cutout in the form of a deep v, while the back of the skirt featured a high slit.
Arm candy for the evening consists of a fun fake pearl purse from the same brand as Marian is carrying.
She finished off her outfit that was clearly inspired by Barbie by donning a pair of Amina Muaddi Lupita PVC shoes in the sweetest bubblegum pink shade.
Now, it is common knowledge that Marian appreciates the more refined aspects of life. She made certain that she accessorized her outfit with diamond jewelry by Graff for this particular function.