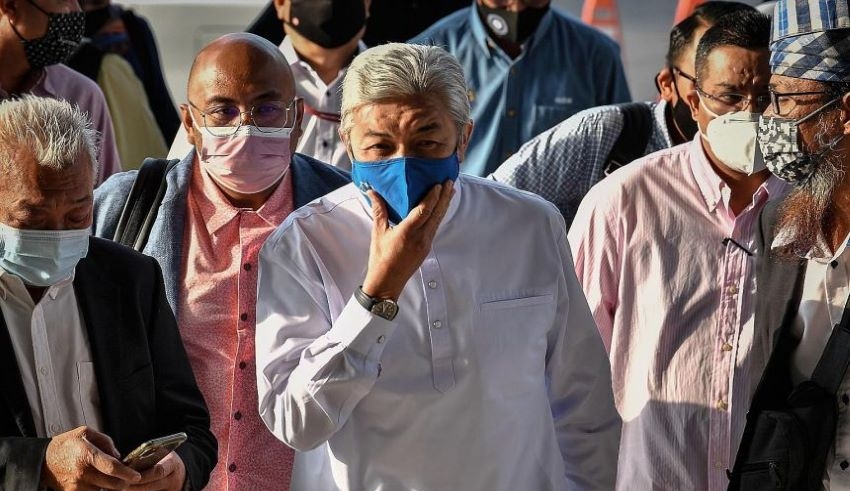 The High Court has received 1,200 pages of written submissions from both the prosecution and defense on Former Deputy Prime Minister, Datuk Seri Dr Ahmad Zahid Hamidi's graft trial which is linked to the Yayasan Akalbudi funds. The case will be heard on August 5.
The prosecution which is being headed by deputy public prosecutor, Datuk Raja Rozela Raja Toran has submitted 200 pages of written submissions, whereas, the defense which is being led by lawyer Hisyam Teh Poh Teik, submitted about 1,000 pages.
Related Posts
According to Raja Rozela, the written submissions was supposed to be heard this week, but due to the implementation of Phase One of Movement Control under the National Recovery Plan (PPN), it has been set to a later date which would be on August 5.
She said that submission dates have been arranged for August 5, 6, 9, 11, 13 and 24, 2021. She also added that they have submitted their written submissions having a number of about 200 pages in the middle of June.
On the other hand, when asked about their written submissions, Hisyam said that they had submitted about 1,000 pages to the court on June 15.
The 68-year-old Ahmad Zahid had pleaded not guilty to 12 CBT charges, 8 bribery charges and 27 money laundering charges linked to the Yayasan Akalbudi funds at the Sessions Court.
The High Court has given permission on February 21, 2019 for Zahid's case to be transferred from the Sessions Court to the High Court since there were also no objection on the side of the prosecution.
Zahid was alleged to have used the funds for his personal advantage such as making payments for his own credit cards, insurances and license for his owned vehicles as well as settlement to a law firm and contributions to the Royal Malaysia Police football association, thus, the CBT charges.
The charge, which was said to have been carried out at Affin Bank Berhad branch in Jalan Bunus off Jalan Masjid India in 2016, under Section 409 of the Penal Code, Zahid will be facing a jail term of between two and 20 years, and with whipping, and fine, upon conviction.
For the charges on bribery, Zahid was purportedly accepted bribes from Mastoro Kenny IT Consultant & Services, Data Sonic Group Bhd and Profound Radiance Sdn Bhd as an inducement for him, in his capacity as then Home Minister in return for his help to obtain MyEG projects, supply passport chips and to be appointed the operator of the migrant visa one-stop centres in Pakistan and Nepal, respectively. He is also being confronted with 27 charges of money-laundering by engaging in direct transactions involving income from illegal activities between March 29, 2016, and April 11, 2018.