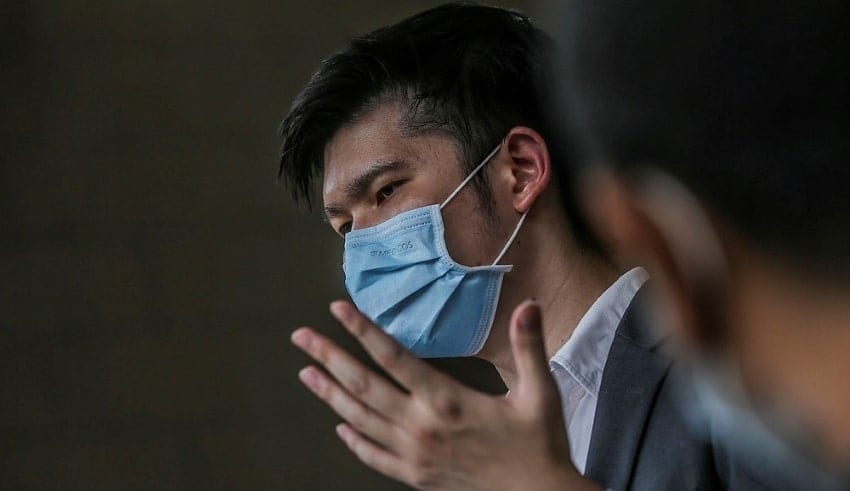 MUDA leader insists on allowing 18 year olds to vote by July. The political party has been pressing the PN government today stating that it is not enough to just promise Undi18 will be implemented.
In response to the statement made by Minister in the Prime Minister's Department Datuk Seri Takiyuddin Hassan, the MUDA VP Lim Wei Jiet pointed out that no specific date nor any timeline has been given.
Related Posts
According to Lim, the PN government should execute Undi18 before July 2021 as the voting registration for those who are aged between 18 to 20 would take months which may result to inability of the these voters to vote during the GE15.
Datuk Seri Reezal Merican and other Cabinet members have been commended by Lim as they have joined the call for the PN government to timely implement the Undi18 noting that the minister along with his associates have heavily contributed in taking the stance.
Takiyuddin has mentioned that it cannot lower the voting age from 21 to 18 yet until the Election Commission (EC) have dealt with legal and technical issues which involves the software systems update.
He has promised that the EC will resolve the matter as soon as possible and also ensured the public that Undi18 will be implemented as the government is committed to doing so.
During the Pakatan Harapan (PH) reign in 2019, MPs have voted to amend Section 3(a) of the Federal Constitution's Article 119(1)(a) to lower the voting age from 21 to 18, and Section 3(b) of the the Federal Constitution's Article 119(4)(b) in order to allow replacing the current system of applying to resgister into automatic voter registration.
However, the two amendments were not enforced in Malaysia as commencement date will be coming from the Yang di-Pertuan Agong which will be provided through a government gazette.
Although it has been stated by the EC and the government that Undi18 as well as the automatic voter registration will be implemented by July 2021, it has been previously stated that the implementation of both of the matters are to be expected after September 1, 2022 which led 18 youths into filing a court challenge.
These 18 youths coming from different states including Johor, Sarawak and Kelantan filed their lawsuit on April 2 through a judicial review application at the High Court in Kuala Lumpur asking for 14 court declarations and orders including certiorari order to revoke the decision of the prime minister and Malaysian government to not enforce the Section 3(a) — the constitutional amendment to lower the voting age from 21 to 18 — immediately or on or before July 2021 as well as a mandamus order from the courts to enforce the said constitutional amendment within a reasonable period of time and on or before July 2021.