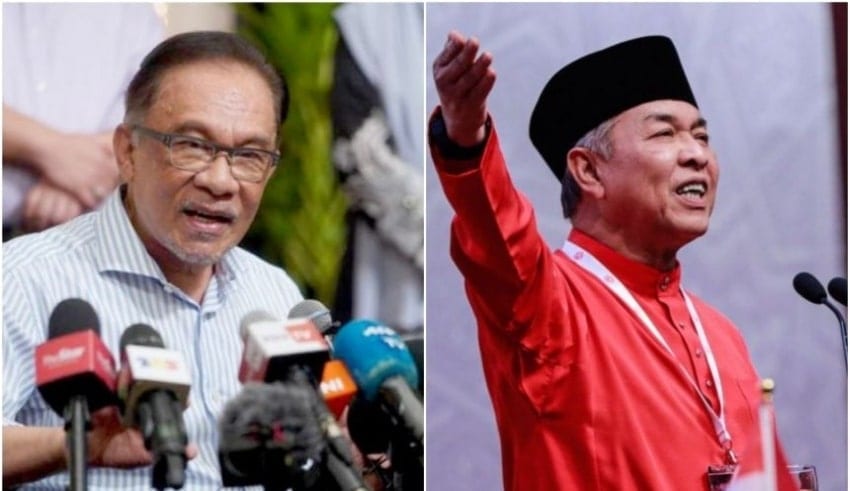 Even with the viral audio clip of a conversation featuring voices which is said to sound like UMNO's president Datuk Seri Ahmad Zahid Hamidi and Opposition Leader Datuk Seri Anwar Ibrahim, political alliance remains unscathed between UMNO and PAS and even with the other parties involved in the PN government.
In response to the questions asked by the reporters whether the audio recording issue would have a negative influence on the relationship between PAS and UMNO, PAS secretary-general Datuk Seri Takiyuddin Hassan said that the relationship among the alliance involved in the ruling coalition is not affected by the audio recording and that it will remain strong and intact. He added that good relationship is maintained among the parties within the organization and that incidents like this would not result to the fall down of the alliance between them and the concerned.
Related Posts
The four-minute and seventeen-second long audio clip talked about Zahid's speech at the recent UMNO's general assembly which was applauded by a voice that resembles the voice of Anwar was heard among the others.
Takiyuddin, who is also the Minister in the Prime Minister's Department in charge of Parliament and Law elaborated that this case will be taken care by the authorities and that further action will be made once the report is submitted.
He said that he is certain that investigation is needed and that the Inspector-General of Police who is Tan Sri Abdul Hamid Bador has actually said that he would do so. Takiyuddin remains assured that this investigation will be carried out without bias and that the authorities will perform their task professionally.
Regarding a different matter, Takiyuddin has said that the government would not intervene in case anyone would present a memorandum to Yang di-Pertuan Agong Al-Sultan Abdullah Ri'ayatuddin Al-Mustafa Billah Shah for the restoration of the Parliament.
He also pointed out that Malaysia is a parliamentary democratic country and given that it won't stand against the law, anyone can do what they want to do if it holds great significance to them. It was recently reported that Pakatan Harapan coalition will be handing out a memorandum to request the Yang di-Pertuan Agong to give his permission regarding the restoration of the Parliament.