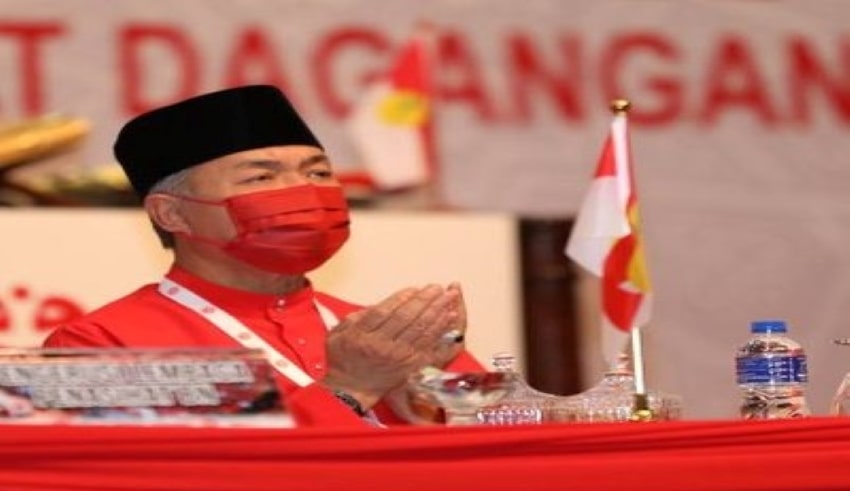 (C) DrZahidHamidi / Twitter
In order to beat their political enemies in the next general election, UMNO president Datuk Seri Ahmad Zahid Hamidi is urging his party members to get active on their social media accounts.
The MP of Bagan Datuk brought up the UMNO's loss in GE14 in which he said is due to the party's lack of influence on the social media.
Related Posts
Zahid posted on his social media account to call on UMNO members to get moving and start getting active on the internet platform and fight off slanderous and fake allegations. Otherwise, UMNO will remain getting poor public image played by their political enemies to hold them off.
He also pointed out to his party members that given the present-day technologies, it is possible to get everything fabricated, even the voices on audio recordings.
In this era of modern technology, he said that videos, photos and voices can be fabricated. Zahid added that his party members have been understanding on the issue and they are unlike the opposition party who is spreading false accusations. Without commenting on who the opposing party is, Zahid asked to put a stop on this slander with facts.
Zahid is at the center of a controversial audio recording that emerged on Facebook earlier this week and has since gone viral on other social media platforms.
The audio clip between two people featured voices which sounded like the voices of
Zahid and Opposition Leader Datuk Seri Anwar Ibrahim.
The four-minute long audio clip talked about Zahid's speech at the recent UMNO's general assembly in which he declared that UMNO will compete on the GE15 on their own and added that their alliance doesn't end there.
Last month, Anwar disclosed that his PKR and Umno have started preliminary discussions on the possibility of cooperating for the 15th general election.
Anwar has disclosed in the last month that PKR and UMNO have begun preliminary discussions about the possibility of the two parties to cooperate in the GE15. Both Zahid and Anwar declared that the voices on the recording are not theirs and that it is fabricated.