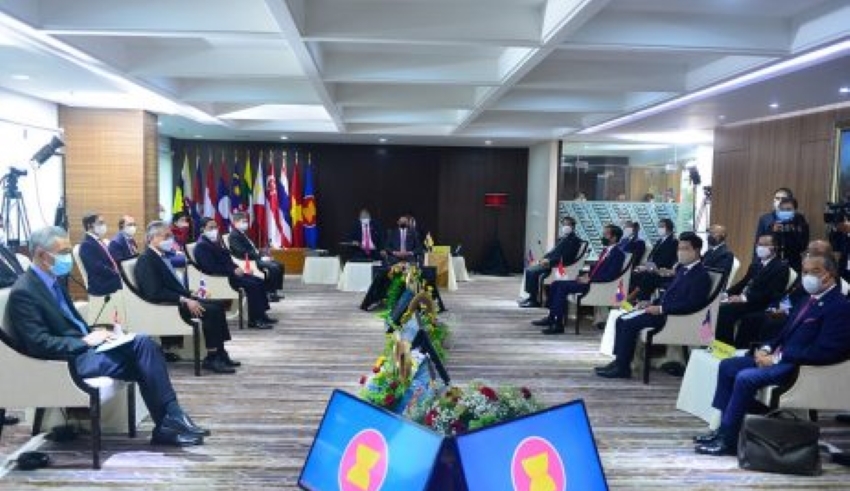 Myanmar – Myanmar's junta was dealt another diplomatic setback when the Asean regional bloc prohibited its top diplomat from attending the meeting of foreign ministers.
Cambodia, which now holds the rotating presidency of the group, said there had been too little movement on a "five-point consensus" reached by leaders last year in an attempt to resolve the Myanmar situation.
According to a local monitoring group, more than 1,500 people have been slain in crackdowns on anti-junta rallies since the military deposed Aung San Suu Kyi's civilian administration a year ago.
"Because there has been very few development in implementing Asean's Five-Point Consensus," Cambodia's foreign ministry spokesman Chum Sounry said that the Asean member countries did not come to a consensus to invite Myanmar SAC's foreign minister [Wunna Maung Lwin] to participate in the forthcoming foreign ministers' retreat."
The State Administration Council, or SAC, is Myanmar's military government.
"Instead, we've requested that Myanmar send a non-political person," Chum Sounry added.
Related Posts
The exclusion comes after the Association of Southeast Asian Nations (Asean) barred junta leader Min Aung Hlaing from a conference in October, in an unprecedented move.
It was a rare reprimand from Asean, which has pushed to spearhead diplomatic efforts to address the Myanmar situation despite its reputation as a toothless talking shop.
Myanmar is increasingly isolated on the world scene, with Cambodian strongman ruler Hun Sen's January visit the first by any foreign leader since the generals seized power.
However, violence has persisted, with anti-junta factions battling with the military on a regular basis, and the World Bank has warned that Myanmar's GDP is likely to have shrunk by over a fifth last year. In a statement issued on Feb 2, Asean urged for an immediate halt to violence and for its special envoy to be permitted to visit the nation shortly.