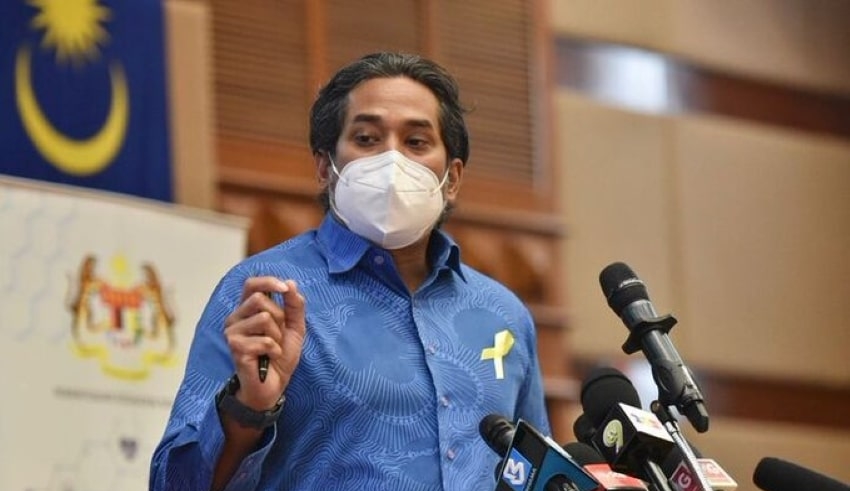 (C) Khairy Jamaluddin / Twitter
Malaysia – Because of the Covid-19 vaccines that were released on social media, Health Minister Khairy Jamaluddin has launched a defamation suit against Datuk Lokman Noor Adam and Mohd Rasyiq Mohd Alwi, better known as Ustaz Abu Syafiq.
On January 25, Khairy, 46, filed two separate lawsuits in the High Court here, via Messrs. Rashid Zulkifli, naming Lokman, 49, and Mohd Rasyiq, 41, as defendants.
According to the statement of claim, Khairy, who is also a Rembau MP, filed the suit in his personal capacity, accusing that Lokman defamed him by posting two videos with images on Lokman Noor Adam's official Facebook page on Jan 6 and making remarks through two live Facebook posts and 'Lokman Adam' on YouTube on Jan 10.
Mohd Rasyiq allegedly defamed Khairy by making four defamatory statements and publishing three videos and a photo on Ustaz Abu Syafiq's Instagram account on October 20, January 6, and January 10, according to Khairy.
Related Posts
The plaintiff further alleged that the libellous claims indicated that he had lied to and deceived the public by saying he had been administered the Covid-19 vaccine and got a booster dosage, as well as falsifying vaccination status information.
Khairy said that the defamatory comments had badly harmed his image and integrity, resulting in a decrease in public trust and confidence in him, whether in his personal or professional role.
The defamatory posts, according to the plaintiff, were against the public interest and interrupted the Ministry of Health's (MoH) and government's efforts to combat Covid-19, as well as the public's response to the pandemic and the official data and information supplied by MOH to the public.
Khairy is seeking an injunction requiring both defendants to erase the videos and postings with captions, headlines, and comments within 24 hours, as well as an injunction prohibiting them from republishing the articles.
The plaintiff further ordered that the defendants remove the defamatory comments from all news websites and social media accounts within 24 hours.