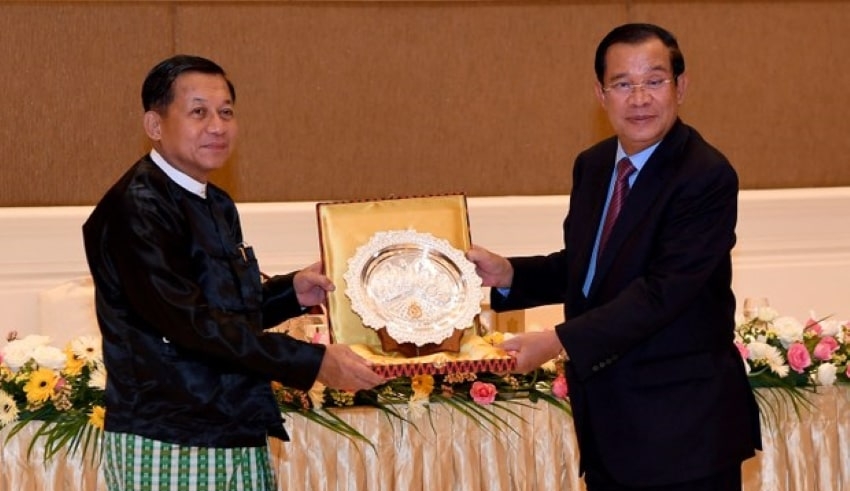 Cambodia – The Cambodian Commission on Foreign Affairs, International Cooperation, Information and Media has dismissed the Asean Parliamentarians for Human Rights' (APHR) "blind allegations" over Cambodian Prime Minister Hun Sen's trip to Myanmar on January 7.
The panel claimed Hun Sen's visit was part of his endeavor to resolve the turmoil in Myanmar, and that "only an evil-minded individual and his/her group would dare to turn their blind eyes" to it under the guise of human rights.
The AHPR's chairman, Klang MP Charles Santiago, was also chastised by the panel for being "perceived to have affiliated himself with a few of radical political activists, warmonger politicians, or the criminals."
"Because of his brainwashing or intellectual inadequacy to even grasp common sense, his instigation of critiques and feelings against the legitimate government and the peace effort of Samdech Techo Hun Sen is entirely anti-peace and uncivilized," the statement stated.
The commission advised Charles to start educating himself and get enough decency to deal with the facts as well as the consequences of the visit, as outlined in a joint press statement issued by both countries on January 7 that called for a ceasefire until the end of 2022, as well as support for the Asean Special Envoy to Myanmar's coordination and facilitation, and the inclusion of all parties involved in the peace negotiations.
Related Posts
"These findings are consistent with the Five-Point Consensus established in Indonesia, which was approved on April 24, 2021.
"A foundation for peace and national reconciliation in Myanmar has been planted, and it is a good result that all parties involved must build upon, while Asean has other tasks to attend to and must not be held captive by the Myanmar situation," the statement stated.
The APHR chastised Hun Sen on January 10 for a joint statement he made with Myanmar's military head, Min Aung Hlaing.
The unified statement was seen as a bold and hazardous attempt to destabilize Asean attempts to address the Myanmar conflict.