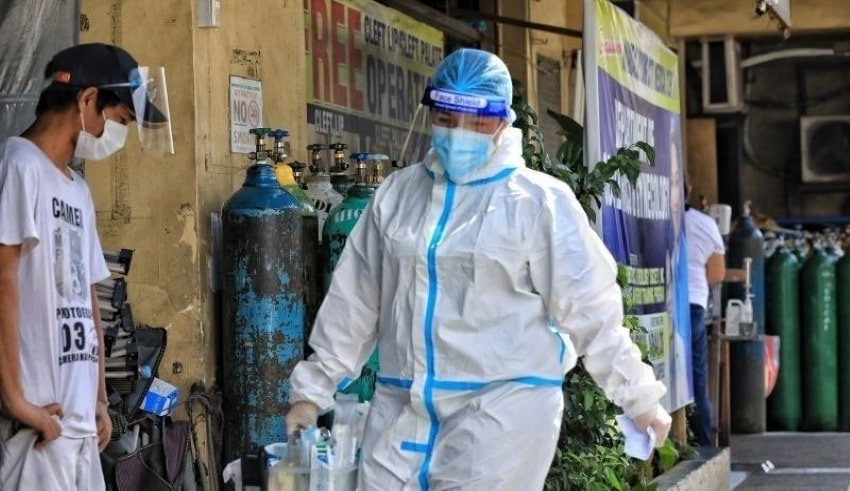 Philippines – The House of Representatives has endorsed an action that will organize benefits for the country's clinical frontliners. In mixture whole meeting last Wednesday evening, representatives chose through voice casting a ballot to support on second perusing House Bill 10701 that tries to give nonstop advantages to public and private medical services laborers (HCWs) just as barangay wellbeing laborers during the COVID-19 pandemic and future wellbeing crises.
In view of this, The entire passed the action only two days after it was endorsed by the allocations board of trustees led by ACT-CIS and Benguet guardian Rep. Eric Yap.
This is one of our ways of supporting our HCWs who are considered legends in this pandemic. This is an attestation of the responsibility by our Congress to ensure the government assistance of our frontliners and some way or another respond the penances they made for our nation in doing combating COVID-19.
Camarines Sur Rep. LRay Villafuerte approached individual representatives for a quick entry of the action in the entire to supplement President Duterte's organization for the arrival of P1.185 billion for the unique danger recompense (SRA) of clinical frontliners.
Related Posts
In addition to this, Villafuerte wrote House Bill 10365, which expects to give protection inclusion, extraordinary danger recompense and different advantages to HCWs. These proposed advantages would cover both public and private medical care laborers and would be conceded to them during the time of the condition of public catastrophe coming about because of the COVID-19 pandemic.
In endorsing the action, the board embraced the proposal of the Department of Health (DOH) to drop a few advantages, for example, dynamic risk obligation pay, life coverage, just as convenience, feast and transportation remittances and simply have a more comprehensive and "solitary" COVID-19 recompense for clinical frontliners.
Morever, DOH Assistant Secretary Maylene Beltran said the office upholds the aim of the actions, which plan to generally accord benefits for medical services laborers at the bleeding edges of the pandemic.